Make a Difference
Become an Educator with Bridgewater College's Teacher Education Program
There are pivotal moments in our lives that illuminate a calling. Think back to a time you worked passionately on a project with guidance from one of your favorite teachers. You felt empowered and completed the project with greater ease than you initially anticipated. Have you ever received praise for your creative ideas that propelled you to want to share and teach them to others?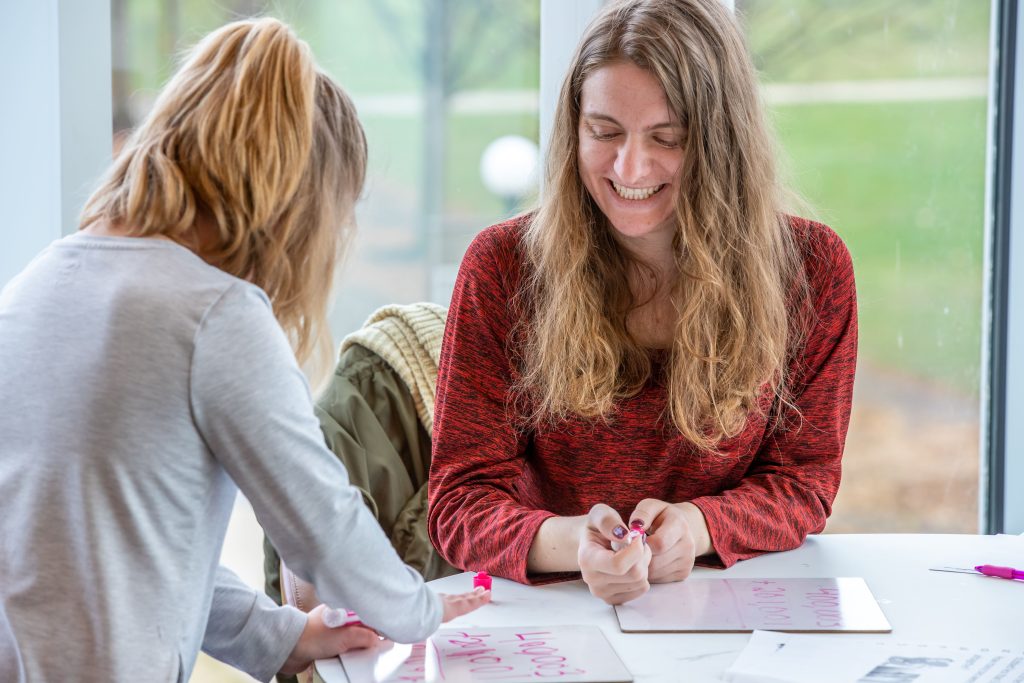 Bridgewater College professor Dr. Carr shows her teacher education students how to set up an activity for young children in an Elementary Mathematics class.
You can spark feelings of inspiration within your students. Your love of learning and passion for striving to meet the needs of each of your students will flourish under the guidance of Bridgewater College's Teacher Education Program.
What makes a BC teacher candidate stand out?
If you embody the qualities of outstanding educators, Bridgewater College's Teacher Education Program is the perfect fit for you! BC Teacher Education students are educated in the arts and sciences, exhibit effective communication skills, utilize technology and research to enhance life-long learning, and display a depth of knowledge in a major discipline.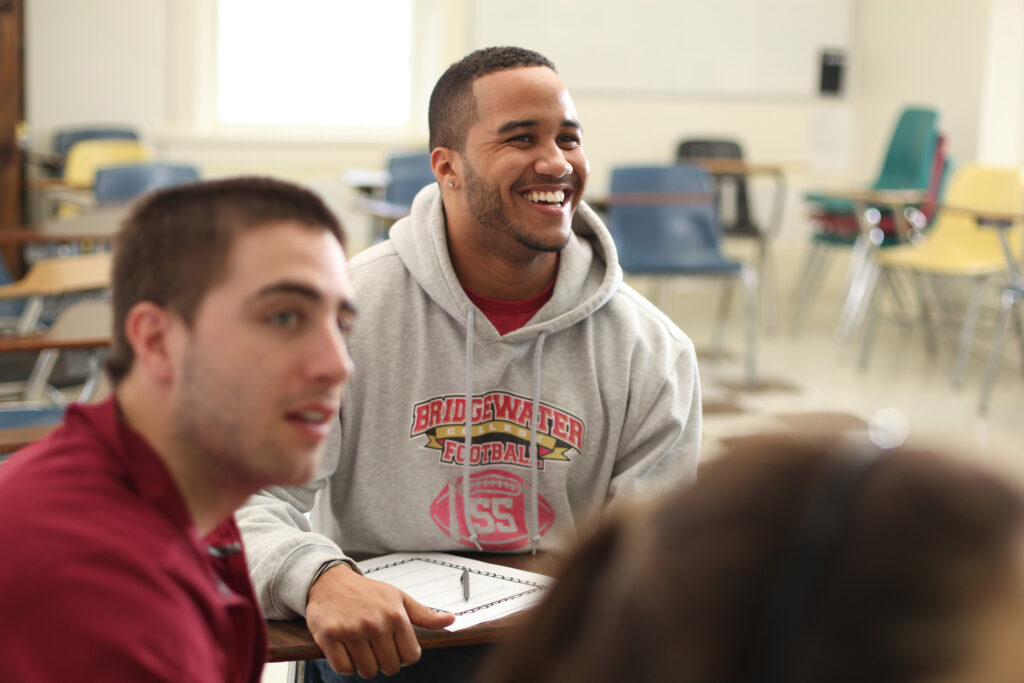 The Bridgewater College Teacher Education Program transforms you into competent, caring, and highly qualified teachers. By connecting interactive coursework and clinical experience, we equip you to demonstrate culturally responsive teaching and design experiences that foster safe, inclusive, and engaging learning environments. Our program helps you become an inquiry-driven practitioner seeking continued improvement in your professional life and school communities.
The goals of the Teacher Education Program at Bridgewater College are framed around five areas: Content, Communication, Management, Assessment and Pedagogy (CCMAP).
Content: Successful candidates will be able to demonstrate knowledge of facts, understanding and concepts of the disciplines they will be expected to teach.
Communication: Successful candidates will be able to demonstrate appropriate skills of written and oral communication with students, core providers and colleagues, including respectful and informed communication across cultures and ethnicities.
Management: Successful candidates will model effective and efficient management of time, space and resources, including planning and organization of classrooms, lessons and classroom behaviors.
Assessment: Successful candidates will be able to use a variety of informal, formal, formative and summative assessments to measure student learning.
Pedagogy: Successful candidates will be able to design appropriate instructional strategies and presentation skills (including use of educational technologies) and understand the complex role of a teacher in the teaching/learning process.
The Teacher Education Program at Bridgewater College is committed to a curriculum, a candidate group, and a faculty that represent diversity. Diversity is many-faceted and includes racial, ethnic, cultural, gender, socioeconomic, and religious differences. We continually strive to recruit and retain both faculty and candidates that represent the rich cultural diversity of our nation. We remain committed to equipping our candidates with the knowledge, skills, and professional dispositions necessary to be culturally responsive teachers. (9.13.13)
Choose a Teacher Education Program