Design your own path to a career in digital media
As a digital media arts major, you'll develop your skills in video production, photography, graphic design, and web design. This major provides you with the tools and the training but leaving the creative execution up to you. Instructors will show you how to solve visual communication problems effectively and clearing while paving the way for your vision. The major is flexible by design, allowing you to easily add a second major or minor to customize your studies for the careers that interest you! Students often consider a second major in areas such as Professional Writing or Communication, Technology and Culture.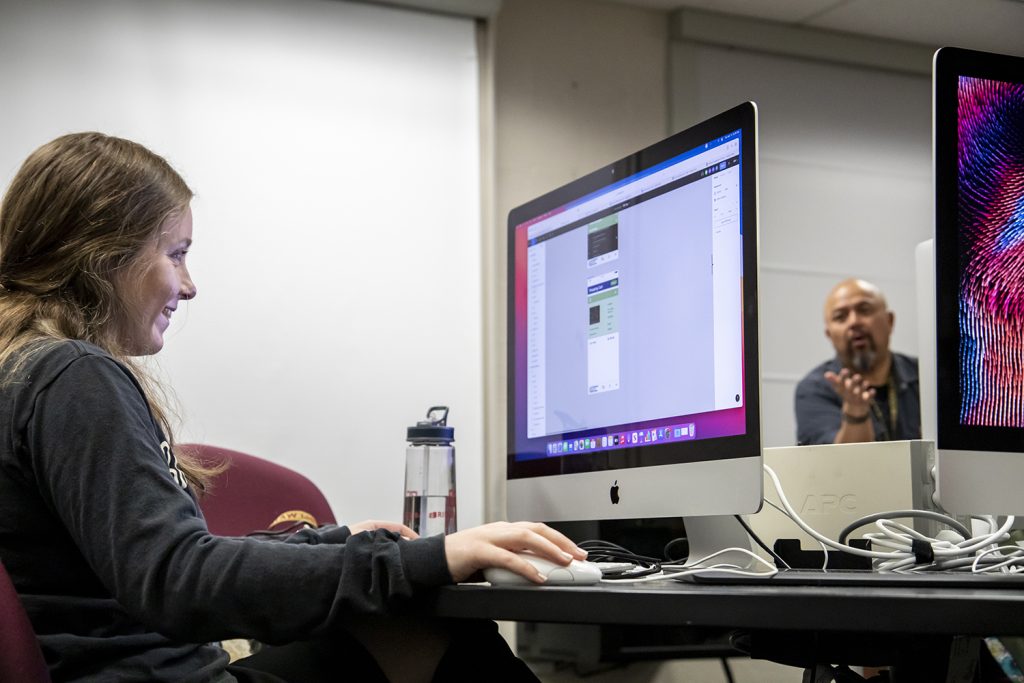 What to Expect
Flexibility: Learn a wide variety of essential technical and visual skills, understand varied applications of skills, and prepare for a widening field of digital media.
36 credit hour major including production focused and capstone classes.
A senior capstone course in which students propose and produce a body of original creative work for a senior exhibition.
Courses
You'll take courses that will include written assignments and research that support the work in the studio. A range of classes focused on digital media will help students perfect their skills, learn to be creative on the fly, and increase efficiency and productivity that can be translated into the job market.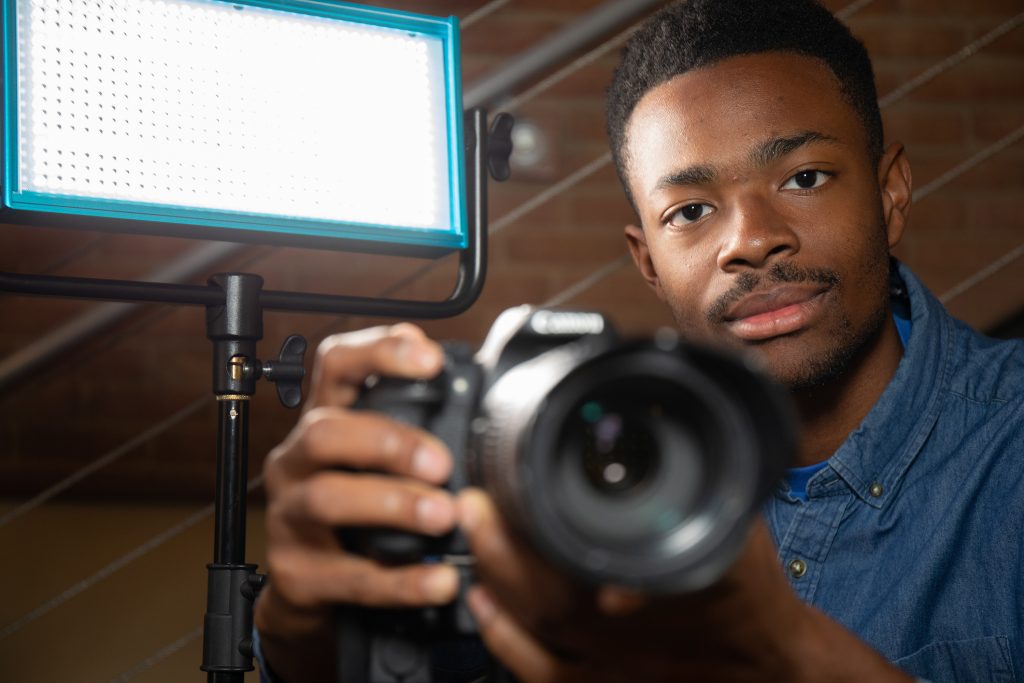 Introductory and advanced courses in disciplines like web design, graphic design, photography, videography, and programming.
Learn from faculty who are actively creating their own art while personally mentoring students.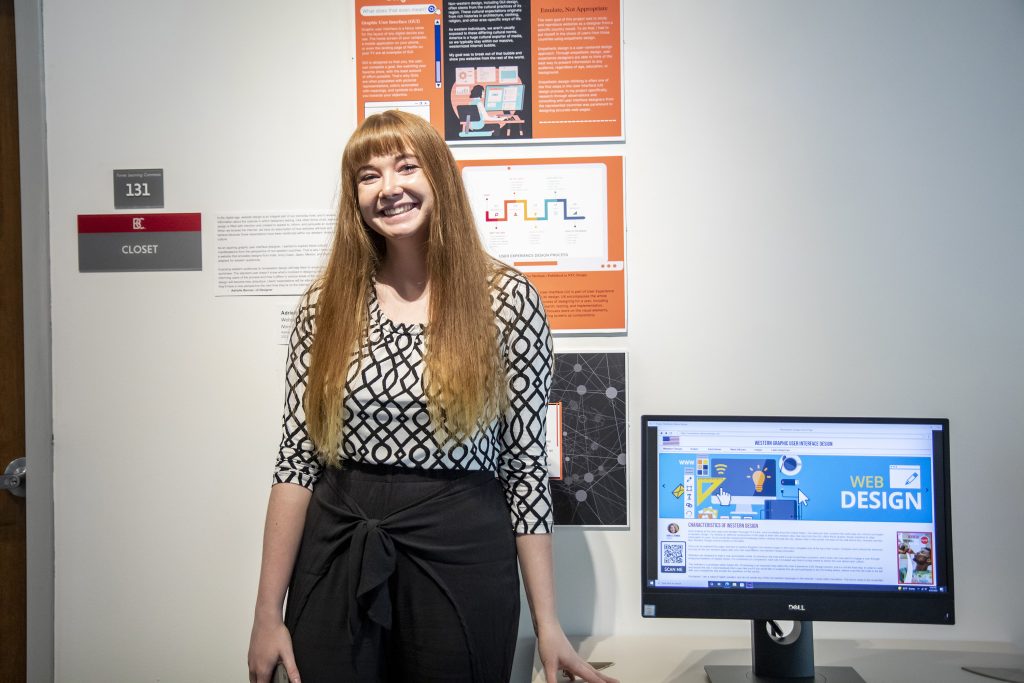 Complete an internship junior or senior year that will help you connect academic knowledge and problem-solving processes to experiences and problems in professional settings.
Required Courses Meet the Faculty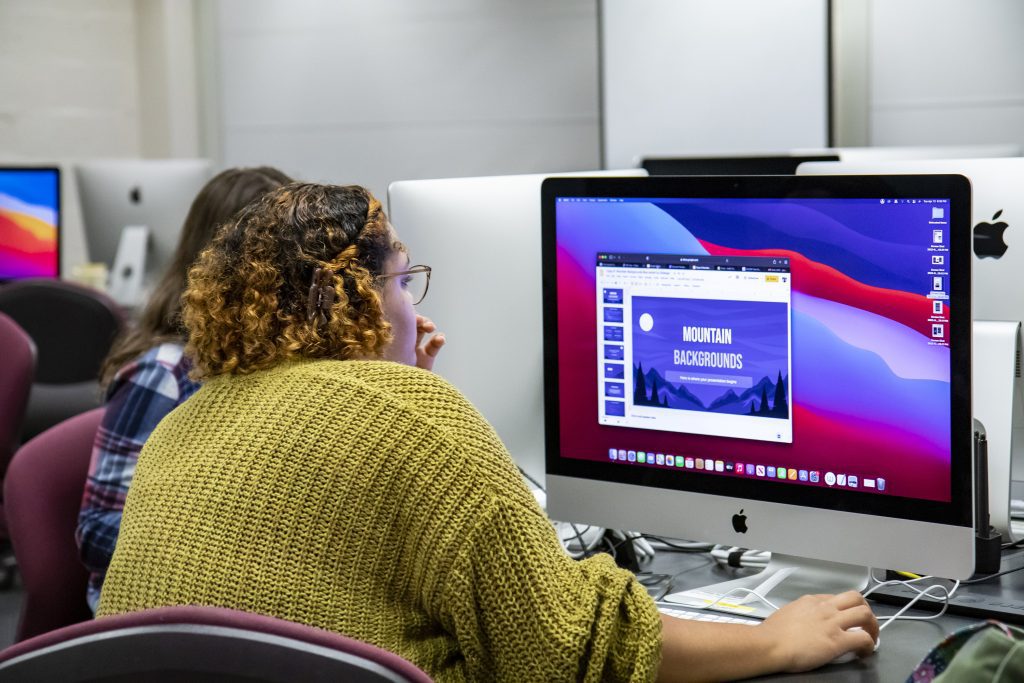 Master of Arts in Digital Media Strategy
This major is an ideal pathway for the Master of Art in Digital Media Strategy (MDMS). If you pursue the MDMS, you can graduate in only five years with both your bachelor's and master's degrees!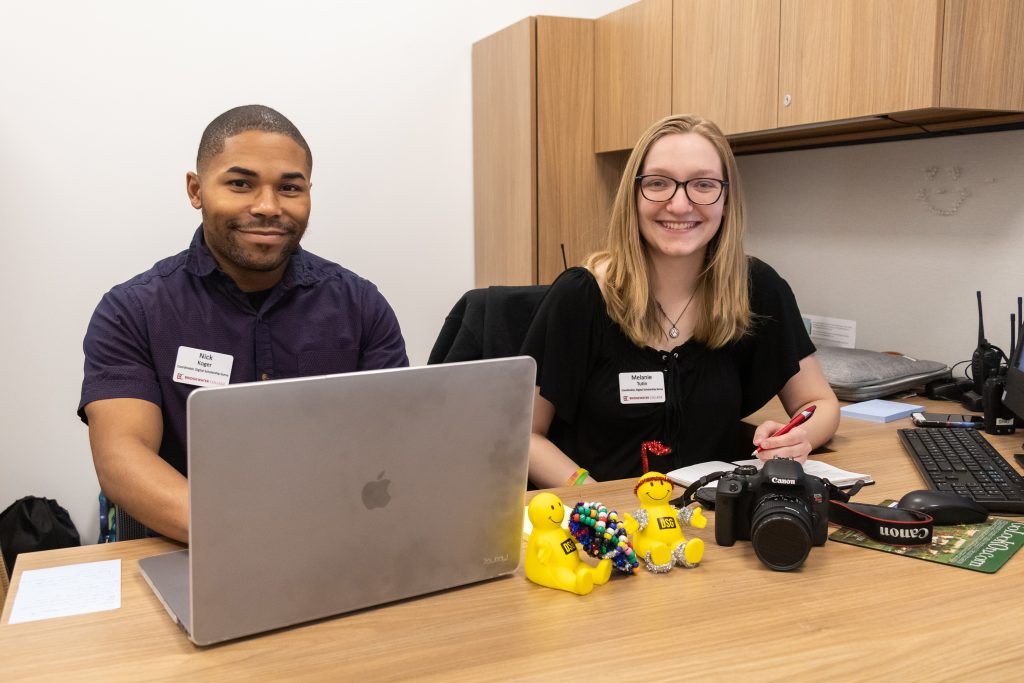 Digital Scholarship Gurus
The Digital Scholarship Gurus are trained Bridgewater College students working with the IT Center to assist in implementing digital media strategies. This opportunity gives students the chance to learn more and gain real world experience in digital media.
Careers
Pursue careers in graphic design, website development, publishing, marketing, media production, social media specialization and more. Our alumni have landed careers at Rosetta Stone, Appeal Production, Sproutly, news stations and other colleges. Their career paths include:
Associate for Digital Marketing
Director of Digital Communication
Digital Experience Director
Digital Outreach Coordinator
Digital Media Specialist
Digital Media Strategy Consultant
Instructional Media Specialist
Project Manager
Videographer
Web Designer
Chart your path
Nearly every type of organization needs employees who have skills in digital media. Learn more about career paths, employment and advancement in the art and related fields from Career Development.
Questions? Contact Us!
Scott D. Jost, Department Chair
540-828-5775
sjost@bridgewater.edu
Similar Programs
Consider double majoring, adding a minor, or focusing on a certain area of study.