If you're a QMHP on the job market, you won't need to look very far to find employment in your field. If you're looking for a position as a behavioral health case manager, you can find jobs everywhere from 24/7 residential programs and day treatment facilities to community mental health centers—and the outlook is good.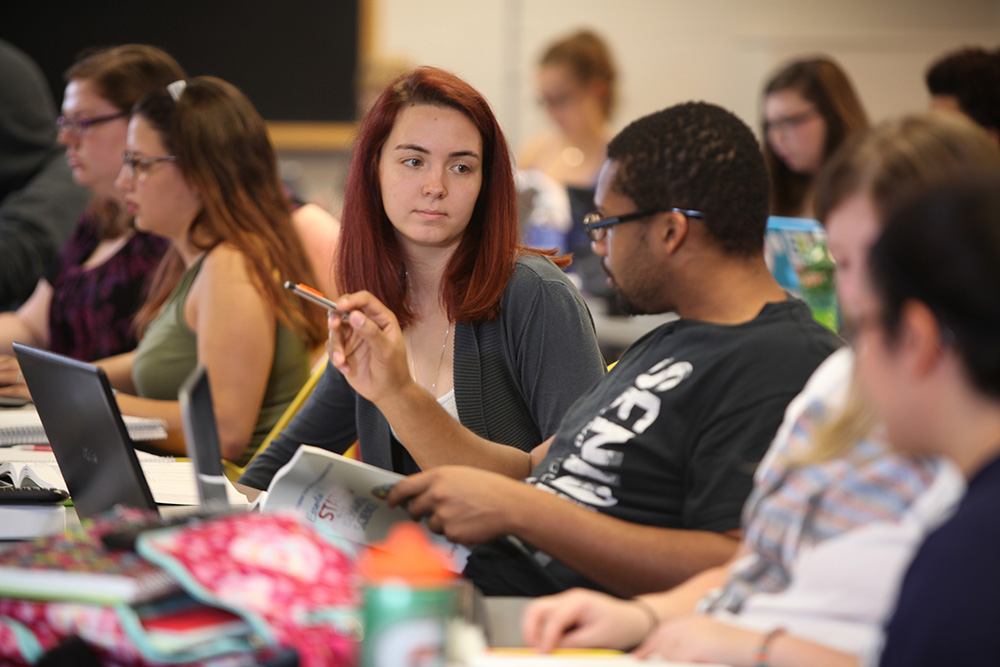 According to the Bureau of Labor Statistics, the demand for case managers—one of the closest approximate job titles that a QMHP might apply for—is fast-growing, with a nearly 20 percent projected increase in jobs over the next 10 years.
Difference between QMHPs and licensed psychologists
But what is a QMHP and how does it differ from, say, a psychologist or a social worker? Bridgewater College Master of Science in Psychology Program Director Dr. Alan Eby says they're all cut from the same cloth, but each one provides a slightly different service and require different levels of training.
The biggest differences are in what each is able to do—licensed psychologists and social workers can provide diagnoses and counsel patients, for instance. Those professions demand multiple years of graduate work, followed or accompanied by an internship or residence and ultimately lead to a state licensure. The QMHP requirements can be completed in much less time and still provide critical mental or behavioral healthcare, typically through case management – and delivered in collaborative fashion with licensed behavioral health staff.
6 Areas of Focus for QMHPs
During your master's program, you will select an area of focus. For QMHPs, there are currently six.
QMHP – Child/Adolescent
QMHP – Adult
Qualified Intellectual Disability Professional
Probation/Corrections
Certified Brain Injury Specialist
Dementia/Memory Care
Some QMHPs work with children and adolescents whose conditions interfere with social, behavioral or educational function—ADHD and anxiety among them. Other QMHPs aid adults dealing with serious mental illness, like schizophrenia, bipolar disorder, or schizoaffective disorder. Qualified Intellectual Disability Professionals provide care for adults with intellectual disabilities and impairments.
A QMHP might also specialize in probation or correctional settings, treating those who are incarcerated or on probation. Others may specialize in caring with those who have suffered various brain injuries or are living with dementia, Alzheimer's or Parkinson's.
Knowing which area you'd prefer to focus on will guide your job search. QMHPs who work with children, for instance, may find employment as a behavioral health case manager, working in school and home settings with children struggling with attention disorders. Those who work with adults may be hired as housing specialists, helping those with severe mental disorders find a place to live following a hospital or group home stay. Vocational specialist is a title that spans many areas of focus, able to not only aid in locating and securing jobs, but managing clients' behavioral health at their job site, assessing their stress level and how it might be challenging their success.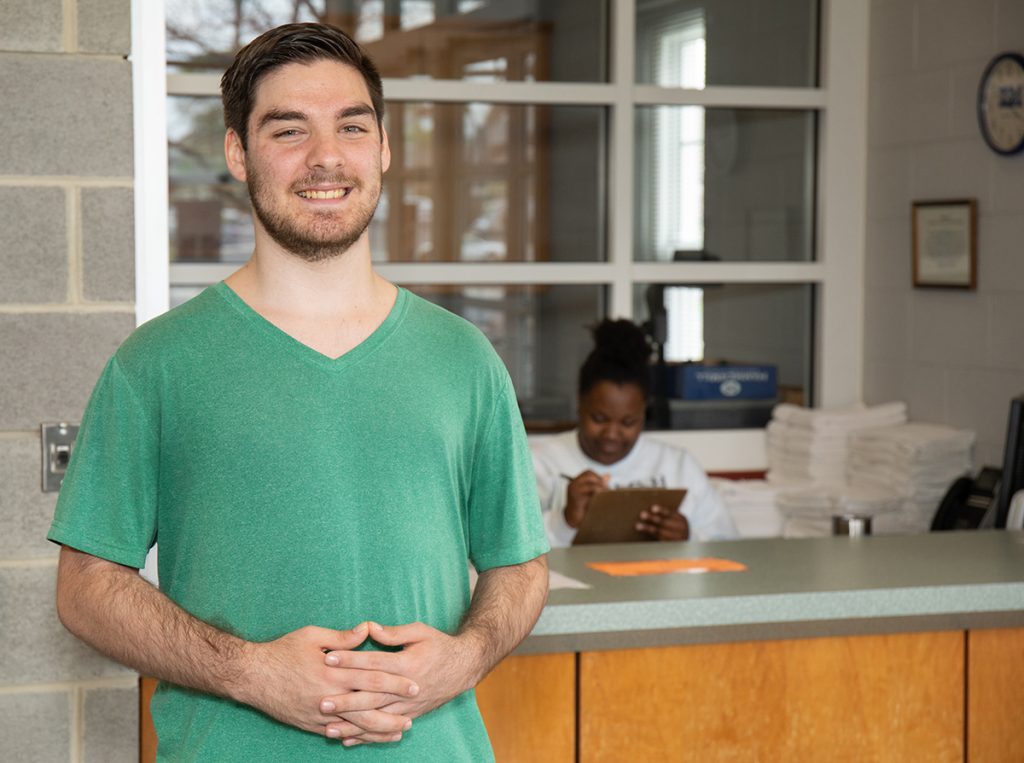 Prospective QMHPs may also search for titles such as "case manager" ("far and away the most common," says Eby), "psychological technician," or "behavioral specialist."
But Eby says the best place to start is at a local community services board. If you're a graduate student at Bridgewater College, you've likely already heard about (or, through your practicum work, are personally familiar with) these points of entry for publicly-funded mental healthcare, treatment for substance abuse disorders and services for those with intellectual and/or developmental disabilities.
Eby says QMHPs, at least for now, are in their own in-between category: More education and training than, say, someone with a bachelor's degree in psychology, but without the additional licensing requirements (and, thus, time and money) it takes to become a professional counselor or social worker.
"We have such a high need for personnel who have awareness about disorders and who have education about how behavioral plans are put into place," Eby says.
There's plenty of room for upcoming graduates in the QMHP job market, and Eby recommends his students conduct a job search directly for "QMHP," at least in the state of Virginia, where there's now a certain level of recognition for the title. "Every time I've done the search, for the last four years I've seen at least 750 job postings," he says.