What does a QMHP do?
Qualified Mental Health Professional is a formal designation you can receive in the Commonwealth of Virginia once you have completed the requirements. For more on the path to becoming a QMHP, see Career Options in Mental Health and Psychology.
QMHPs are mental health workers who work with clients ranging from young children to adults facing any number of challenges.
The primary six areas of focus are:
QMHP – Child/Adolescent
QMHP – Adult
Qualified Intellectual Disability Professional
Probation/Corrections
Certified Brain Injury Specialist
Dementia/Memory Care
QMHP – Child/Adolescent
Work with children who have conditions that interfere with social, behavioral or educational function, such as ADHD, oppositional behavior, anxiety and more. Jobs may be based in a school setting or in the home.
QMHP – Adult
Work with adults who have a serious mental illness, such as schizophrenia, bipolar disorder, schizoaffective disorder, etc.
Qualified Intellectual Disability Professional
In Virginia, you could become a Qualified Intellectual Disability Professional (QIDP), providing caring and compassionate care for adults with intellectual disabilities.
Probation/Corrections
You might focus on forensic mental or behavioral health, treating those who are incarcerated or on probation or who are in state hospitals.
Certified Brain Injury Specialist
Work with those who have suffered various brain injuries, including strokes.
Dementia/Memory Care
Care for older adults with issues such as memory loss, dementia, Alzheimer's, and/or Parkinson's.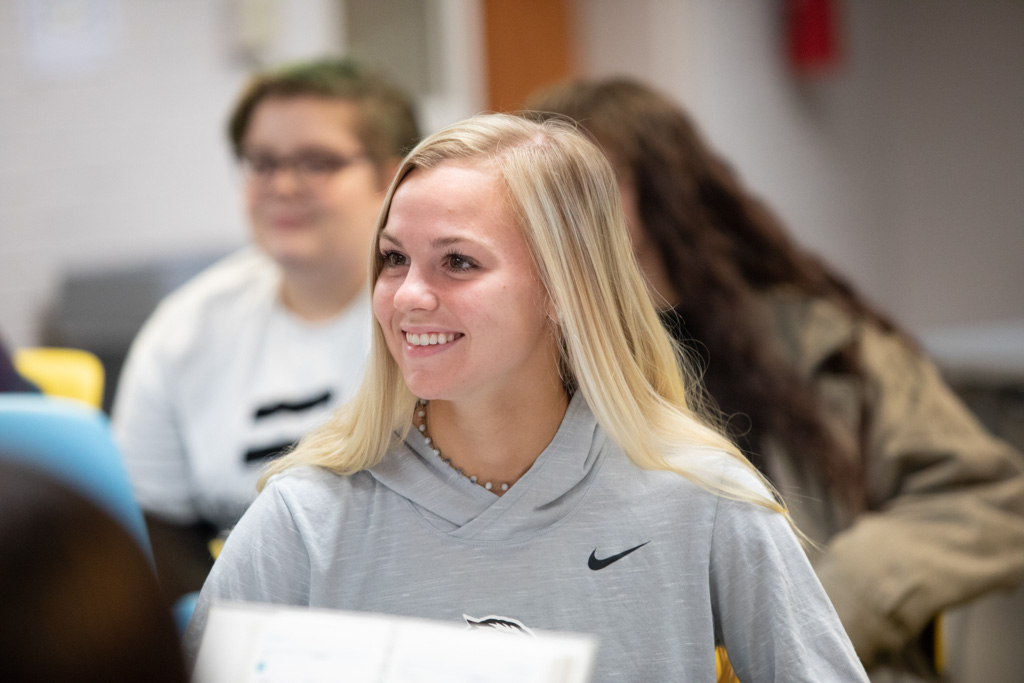 Job titles in community mental health
Multiple years of graduate school are not essential to enter the mental health professions. Many jobs in community mental health settings do not require a license to practice professional counseling, clinical social work or clinical psychology. The positions usually have job titles that are less well-known and vary across employers and communities.
The titles often include worker, therapist, specialist, technician, clinician, case manager, skill builder, etc. and usually also indicate the job's setting. For example:
School Behavior Specialist
or Therapeutic Day Treatment
Working with children and/or adolescents in a school setting. The worker may be under the supervision of the school counselor (usually a licensed professional counselor) or the employee of an agency that contracts with the school to assist students with various behaviors and conditions that may interfere with learning. In Virginia, a therapeutic day treatment (TDT) worker is a person dedicated to helping the child be in the classroom on a daily basis.
Crisis Worker
or Crisis Stabilization Technician
In mental health care, "crisis" may refer to a client with potential for violence or self-harm, who needs direct supervision or other assistance in the immediate situation. A crisis stabilization worker may work in preventive ways to keep a situation more under control so it doesn't become more of a crisis.
Intensive In-Home Clinician
or Home-Based Therapist
Providers of in-home care go into the person's home to provide mental health services to children and families who are not likely or able to go to a clinic for services.
Community-Based Specialist
Community mental health workers focus on connecting their clients to existing social services in the area. Their clients may not be aware of the available services, not able to access the services for some reason, or are reluctant or uncertain about initiating services.
Mental Health Skill Builder
or Behavioral Health Management Group Leader
Mental health workers often provide education about psychological problems and lead support groups for individuals who have similar mental health or stressful life experience struggles. These services tend to be highly structured, delivered with close supervision of a licensed clinician, and can include a workbook of information and exercises tailored to the participant.
Case Manager for Mental Health
or Behavioral Health Case Management
Mental/behavioral case management is holistic in nature. Instead of focusing only on a person's disorder or symptoms, case managers integrate all areas of a person's life—social, emotional, behavioral, medical, educational, occupational and economic. Mental or behavioral health case managers may assist their clients in making necessary contacts for services such as medical/psychiatric visits, job interviews, obtaining housing assistance or scheduling a disability consultation. While improving symptoms is part of the process, the person's overall function and well-being is the primary focus.
Become a QMHP
Bridgewater College's Master of Science in Psychology—Mental Health Professions (MSPsy) program helps students gain the relevant skills to enter various mental health and human service careers. Graduate students learn and practice skills in formal case management, motivational interviewing and crisis intervention.