Earn your degree in chemistry
Build on an understanding of general principles to specialize in the different areas of chemistry. Perform research and present your findings. You have a world of opportunities waiting for you.
What to Expect
47-50 credit hours of courses designed to provide a solid foundation in the basic areas of chemistry.
Students get hands-on experience with working with instrumentation and participating in research.
A close-knit department where students get a high degree of interaction with knowledgeable faculty.
Courses
Students build a firm understanding of chemical principles in general chemistry (first year) and organic chemistry (second year). In the junior and senior years, students take classes from each member of the department who specialize in different areas of chemistry, resulting in chemistry graduates who are well-prepared for their career.
Forensic Chemistry
CHEM-385
This course focuses on the chemical techniques that are used in forensic sciences. Content includes a brief historical context, advanced data processing, instrumental techniques, and an overview of drug and food analysis.
Instrumental Analysis
CHEM-380
Exposure to methods of quantitation, signal-to- noise enhancement, instrumental design and function, methods of spectroscopy, chromatography, and mass spectrometry.
Medicinal Chemistry
CHEM-362
This course teaches the basic concepts of drug structure, interactions, and metabolism. Drug design, development and synthesis, structure and physicochemical properties of drugs and their targets, drugs' mechanism of action, and the body's response are also covered. 
Required Courses Meet the Faculty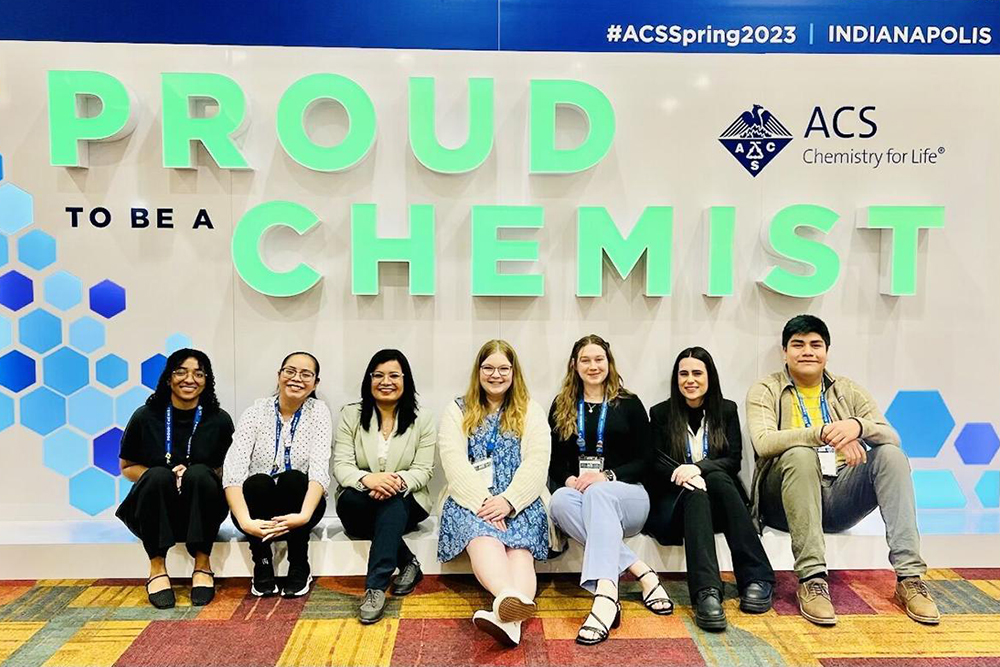 Research
The Department of Chemistry and Biochemistry has high rates of participation in research experiences for undergraduates.
And as a senior, present your research at the undergraduate research symposium sponsored by the Virginia Section of the American Chemical Society. Non-presenting students also have the opportunity to attend these conferences.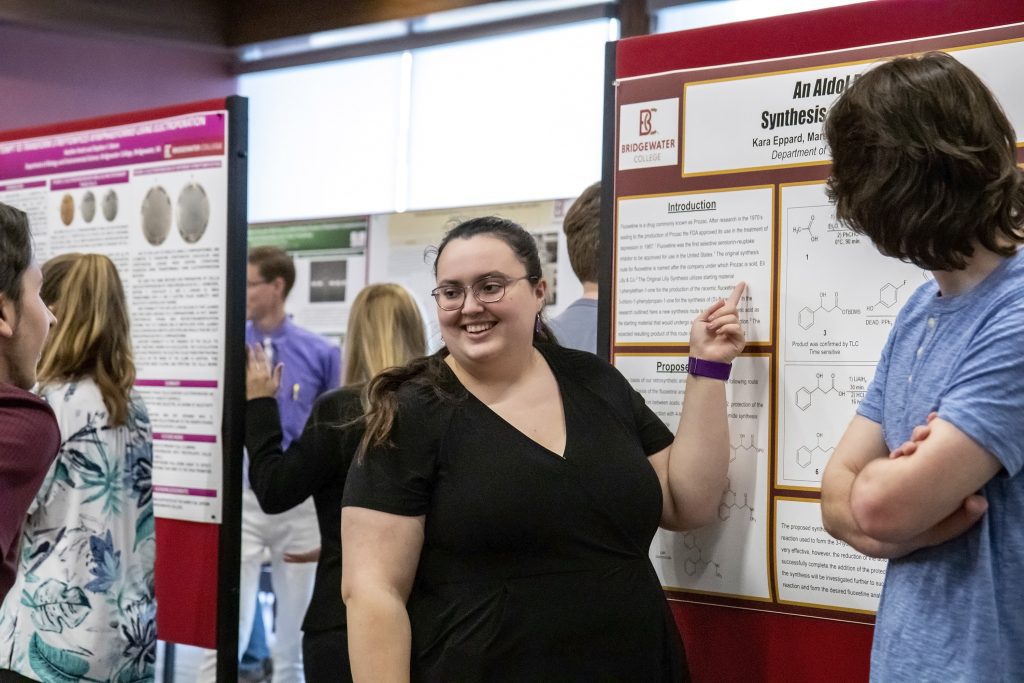 Like many BC graduates, you might enter graduate schools such as:
Boston University
George Mason University
Georgetown University
University of Illinois-UC
University of North Carolina-Chapel Hill
Shenandoah University
University of Oregon
University of Tennessee
University of Virginia
West Virginia University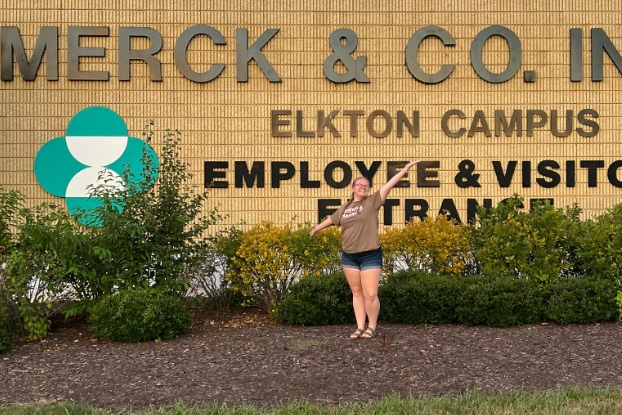 A paid, competitive internship that can be entered in June that lasts all summer and through the fall semester OR entered in January for spring semester work only.
Engage in activities such as product quality analysis, process development, regulatory compliance, instrumentation and data flow optimization.
Through the Martin Science Research Institute, student and faculty teams receive up to $5,000 to conduct a summer research project in the natural sciences. A stipend and free housing on campus enables students to make their summer job one of research and exploration. You'll be guided by faculty in an area they know well and have opportunities that go way beyond a typical class.
Spend your summers at a major university doing research in an area of chemistry or biochemistry which fits your interests or career goals. These paid Research Experiences for Undergraduates are federally funded through the National science Foundation.
Careers
Pursue careers in fields such as environmental protection, field analysis, forensics, government, higher education, law secondary education, technical writing and editing, water and wastewater studies and more.
Enzymologists
Protein Crystallogapher
Lab Manager
Quality Control Technician
Drug Product Development
Forensic Scientist
Research and Development Analyst
Chemical Engineer
Science Teacher
Science Writer
Environmental Chemist
Health and Safety Officer
Chart your path
Learn more about career paths, employment and advancement in the field of chemistry from the American Chemical Society.
Want an inside look at the department?
Follow the department's Instagram page. The main goal of the page is to showcase experiments done in labs, research projects, fun activities and the student experience. Social activities within the department include joining the chemistry and biochemistry club and Caffeine Before Chemistry, a weekly social gathering before classes.
Questions? Contact Us!
Dr. Ellen Mitchell, Department Chair
540-828-5635
emitchel@bridgewater.edu
Similar Programs
Consider double majoring, adding a minor, or focusing on a certain area of study.