If you're looking to become an athletic trainer because you have visions of hobnobbing with pro athletes, you might want to think again. Master of Science in Athletic Training program director Dr. Chase Hale says that's not where most of the jobs are.
But if you're looking for a fulfilling career helping people and treating ailments of athletes and those who are physically active, there are five avenues you could explore for a career in athletic training—including some markets that are expanding quickly. Here's where you should hunt for a job post-graduation.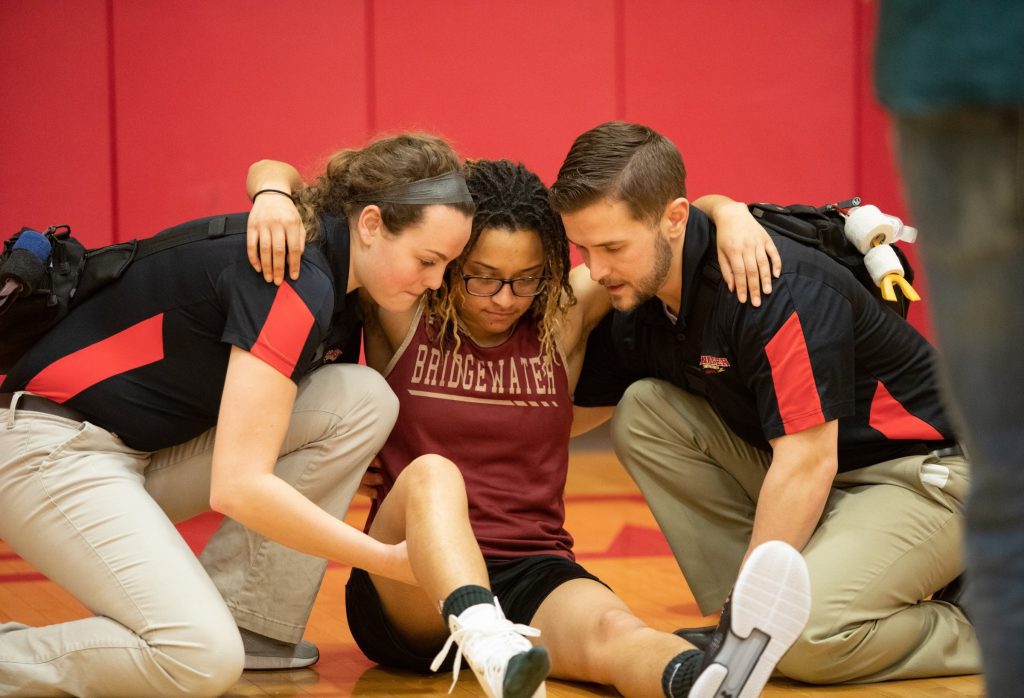 Colleges/universities
Most newly-minted athletic trainers will find work at colleges and universities. At the college level, athletic trainers serve a few roles: Not only are they present at athletic practices and games, they hold clinic hours to conduct patient examinations and rehabilitation for injuries.
Larger Division I schools might have ATs for specific sports—one for football, one for soccer, etc.—in a specific season, Hale says, while smaller Division III schools will typically employ athletic trainers who work across each of the sports, switching their focus seasonally: football in the fall, basketball in the winter, tennis in the spring, for instance. And because school breaks for the summer, some ATs at the university level are afforded a few months off, too.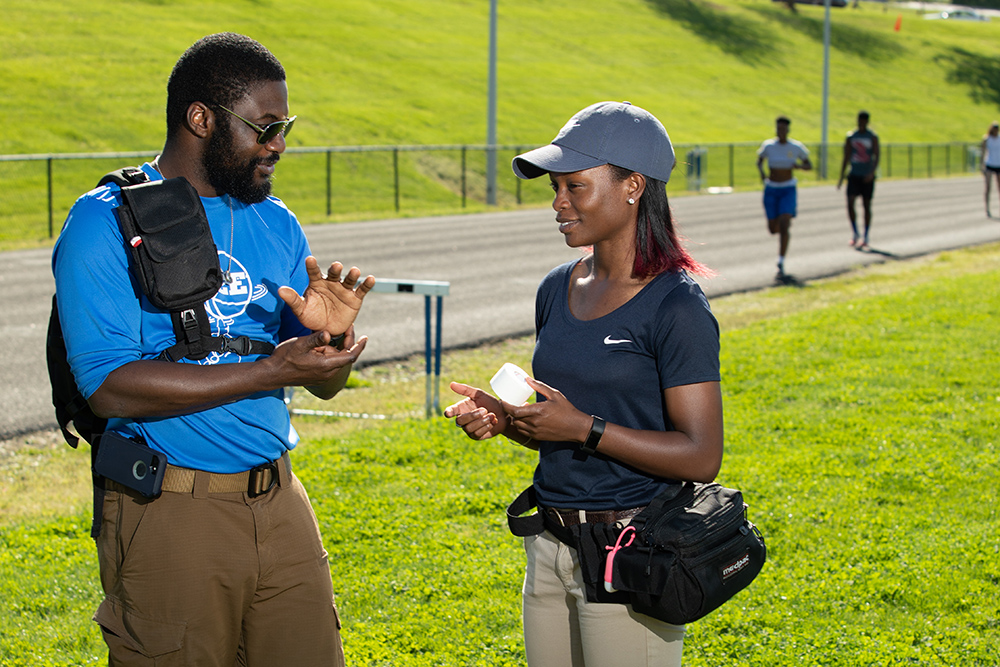 Secondary schools
Secondary schools—that is, any schooling after elementary school—are also a good source of athletic training jobs. Middle and high schools typically employ only one athletic trainer (if any), though there are a few exceptions (such as at bigger schools, Hale says) where they may hire two.
Those employed in this setting arrive to work in the late afternoon to set up for after-school practices and games, conducting patient examinations and, in some cases, rehabilitation and exercise programs for those who are injured. The bulk of their time, Hale says, is spent on the field with student athletes. If the school offers a sports medicine course, occasionally the AT will take on teaching that class as well.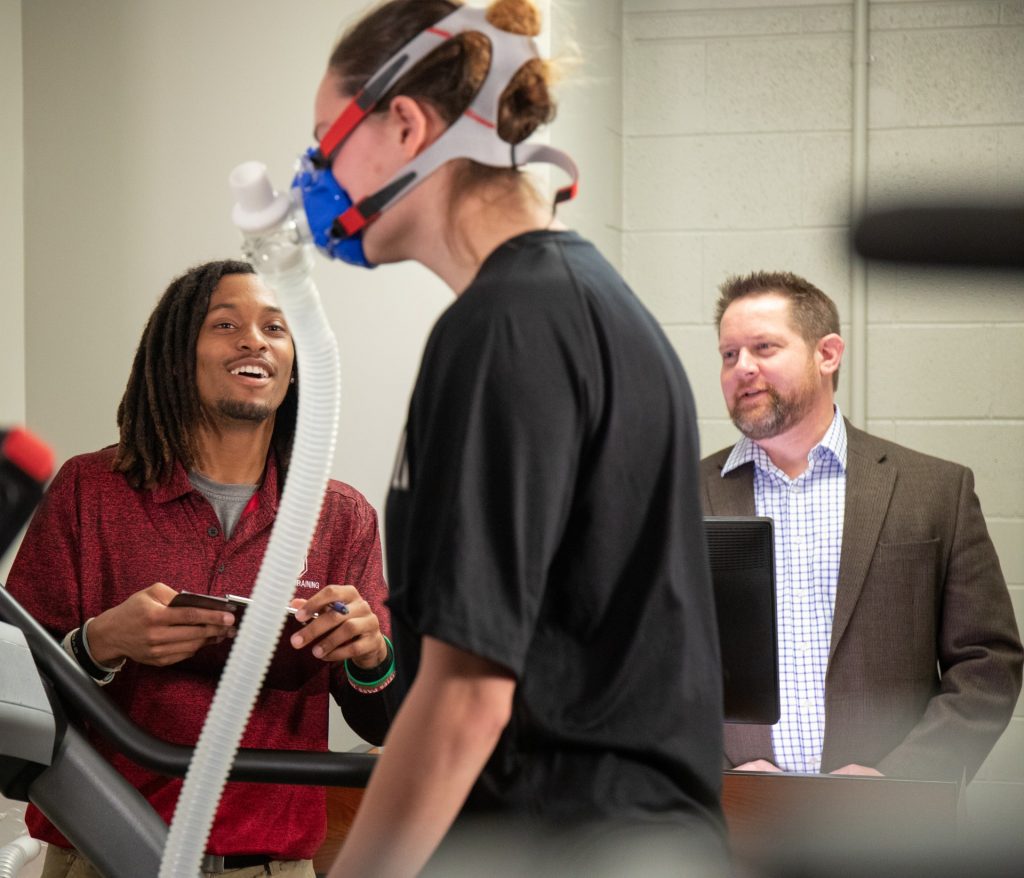 Clinics/hospitals
There are two types of positions in this setting, Hale says. Clinics and hospitals will sometimes hire athletic trainers and dispatch them to local high schools or middle schools and, in some cases, smaller colleges. In this case, the AT works in a collaborative team with physical therapists and occupational therapists to treat patients. They'll likely split their time between the clinic and the site to which they've been assigned.
On the other hand, an AT may find herself working solely in an office setting—an orthopedic or physician's office. Here they work in tandem with physicians, surgeons, physician's assistants and nurse practitioners. "They may do some specialized work—like casting, bracing, and patient education—in those settings as well, in addition to examinations," Hale says.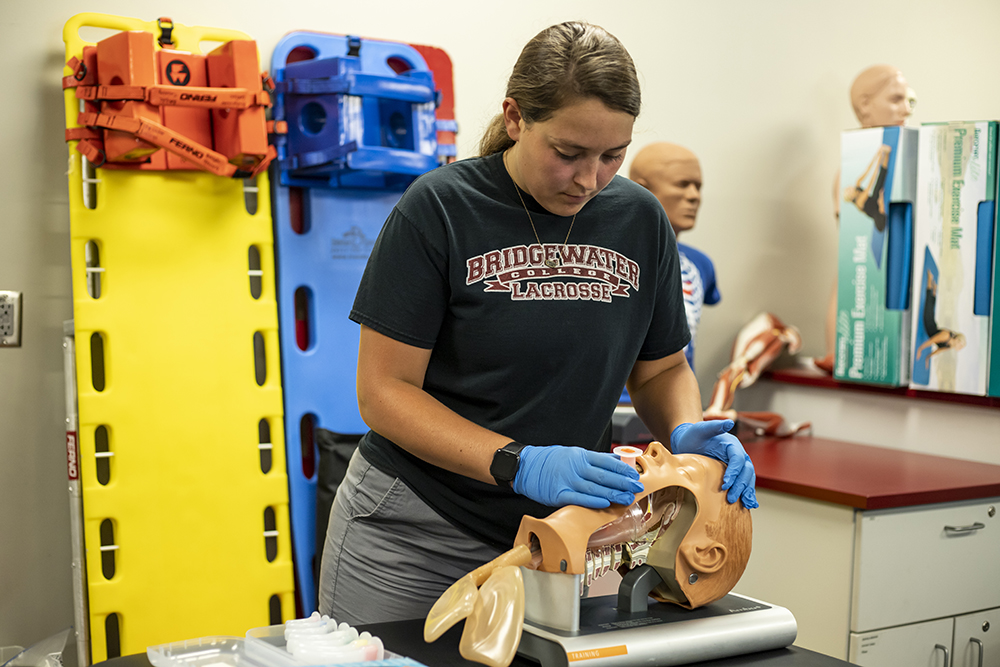 Professional sports
Hale says it's unlikely that you'd be able to graduate from the program and immediately find a job with a major league sports team. The turnover in that particular setting is too low, and in most cases you need real on-the-job professional experience before you're attractive to such employers. But it's not impossible—a former Bridgewater College graduate currently holds an AT position with the Washington Capitals hockey team, for instance—and, he says, there may be more luck in the minor leagues.
One way into those positions, Hale says, is through relationships made during the graduate program. Each semester, students engage in a clinical internship, working alongside what's called a clinical preceptor. Those teachers become mentors and, when the time comes, can help facilitate professional connections.
Another good entry point is through internships. "One of our students did a paid internship after graduation," Hale says. "They were already certified. That would be a great opportunity to try to get your foot in the door, to see how that world works and build relationships."
Emerging settings
Just as in any field, there are aspects of the athletic training profession that are still growing and even still emerging. In the military, for instance, there's a need for athletic trainers across each branch, including the Air Force, Marines and Coast Guard. ATs in these positions plan and carry out injury prevention programs, implementing training methods across military bases.
Positions in the performing arts sector require athletic trainers to understand injuries in specific artistic arenas, including assessing the risks of rehearsing, performing and touring as well as teaching core and posture control. These positions can be found at fine arts schools or performing arts centers.
The public safety realm needs athletic trainers as well, serving positions such as police officers and firefighters. ATs in these positions spend time educating workers on wellness and injury prevention related to the demands of their specific jobs.
Finally, athletic trainers interested in occupational health often land in industrial settings—such as plants and factories—conducting risk assessments and educating employees (and employers) on injury prevention, including confirming workers are outfitted with proper equipment.