Immerse yourself in theatre
Prepare to be captivated, challenged and inspired as you embark on a transformative journey, discovering your true artistic voice and forging lifelong connections in the thrilling realm of live performance. Discover the thrill of collaborating with fellow students, expert faculty and industry professionals as you delve into every facet of stage production – from the enchanting world of lighting to the intricate art of set design, from stepping into captivating roles to honing your directorial prowess and even crafting your own theatrical creations. The stage is set and your moment awaits.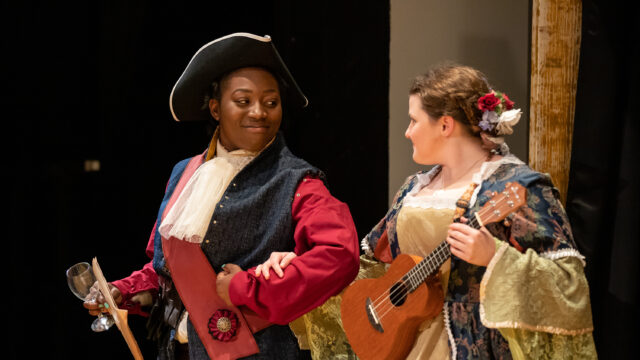 What to Expect
Put theory into practice as you take what you learn in the classroom and apply it directly to ongoing productions.
Study the role of the theatre and the theatre artist in today's society.
Immerse yourself in costume and set design, writing, acting, music, lighting, sound and so much more.
Courses
The theatre major incorporates both theoretical and practical application of theatrical study and theatrical practice. The major in theatre seeks to foster a sense of wonder and excitement in students and community members, while continually asking: what is the role of the theatre and theatre artist in society, whether it be campus, a city, the nation or the world?
25 credits of core classes that focus on world theatre history, acting, improvisation, directing, voice and a theatre capstone course focused on the student's area of concentration.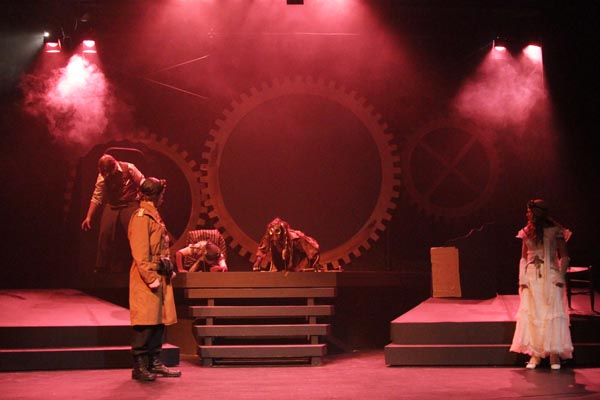 Students participating in theatre at Bridgewater College work as performers, technical theatre assistants, stage managers, assistant directors and other production positions.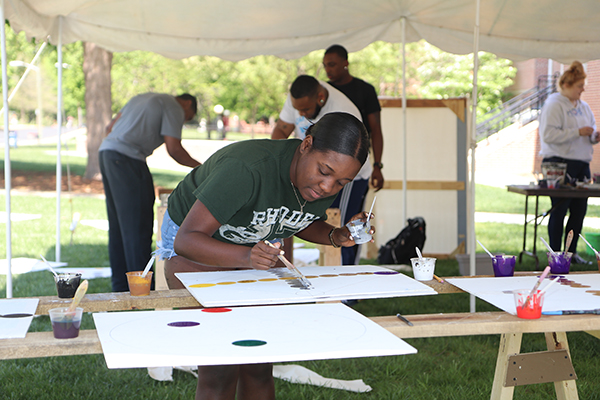 Students take courses related to theatre practice and design that could include painting, introduction to visual design, videography, costumes, lighting, sound and more.
Required Courses Meet the Faculty
The small size of Bridgewater's theatre program allowed me to have opportunities I never would have had at a larger institution and be involved in some capacity with every production.

MaryBeth Killian '20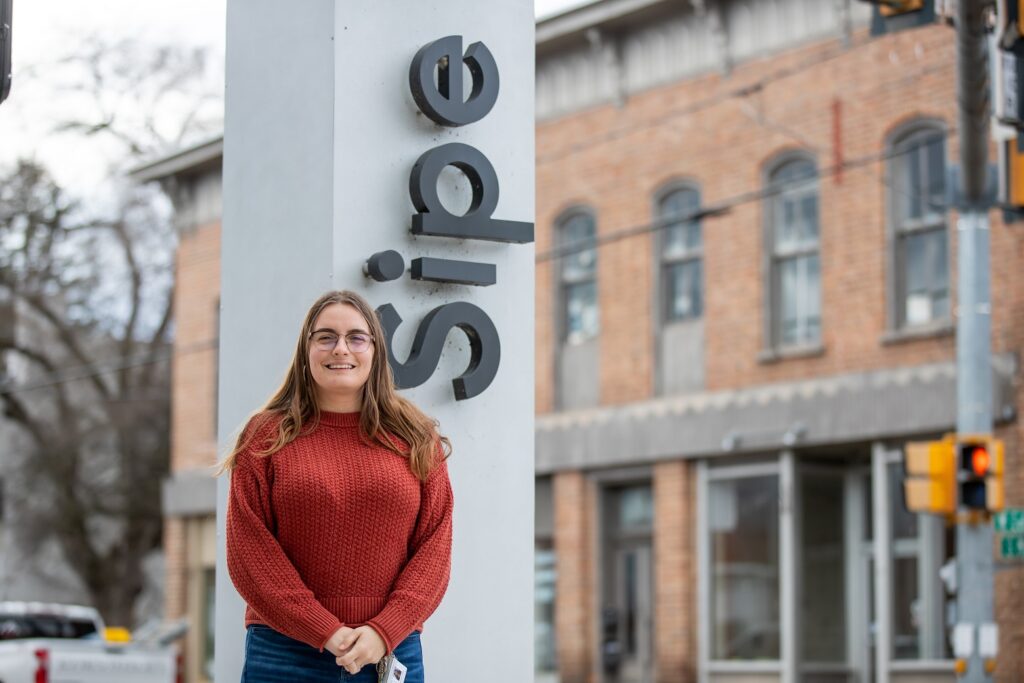 A theatre and psychology double major at BC, MaryBeth Killian '20 explores her passion for theatre. Read more.
Careers
Pursue careers in performance, education, directing, stage management, acting, writing, marketing, production, entrepreneurship and costume design. Graduates have gone on to graduate programs at various universities to continue studies in fine arts and drama and performance arts. Our alumni have landed in places such as Weinberg Center for the Arts, Stewart Talent Agency, Cadence Theatre Company and Gorilla Theatre Productions among others. Their career paths include:
Stage Technician
Film Director
Costume Designer
Choreographer
Casting Assistant
Screen/Play Writer
Copy Editor
Producer
Designer
Performer
Chart your path
Connect with the Center for Career Development that strives to provide students with resources to help prepare you for employment or continuing education upon graduation.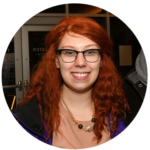 Emma made the most of her time at Bridgewater as Vice President of
BC's theater club The Pinion Players, President of Alpha Psi Omega
National Theatre Fraternity and repeat student at the Kennedy Center American College Theatre Festival. After graduation, Leweke signed with an acting agency in New York City and is a Voice Actor for Audiobook Creation Exchange. She studied in the Atlantic Acting School's Conservatory program. She is working on several small films and productions with various theatre companies.
"I was taught how to believe in myself and understand my strengths and love my weaknesses. I was surrounded by people who lifted me up, and I was given the opportunity to prove myself like I'd never had before."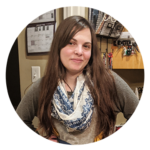 Member of several clubs including BC Otakus Community Service club,
Ballroom Dancing, Comitatus and The Pinion Players, Lex was among the first students to graduate
as a theatre major from Bridgewater. Her experience performing and studying the many facets of theater prepared her for the reality of working on a stage. She easily translated her skills to her job as a stage tech at the Weinberg Center for the Arts.
"I was part of the theatre minor group who fought to have a theatre major created at Bridgewater; I was also one of the first to sign up for it. Fight for what you believe in – don't let others decide for you."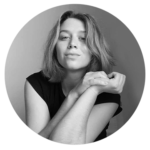 After one theater course, Angela realized her long–lived hobby was
destined to be a life–long passion. Angela was a Pinion Player and a
Flory Honors Scholar. By turning many core courses into honors upgrades and receiving several summer research grants, she honed
skills for in–depth analysis of original plays, translations and other
dramatic works. Angela was recognized four times by the Kennedy Center American College Theatre Festival for her performances in Bridgewater productions. She also won a National KCACTF Award for
her performance in BC's touring production of William Dunn's Men on Boats. "Throughout my time as a Bridgewater theatre major, I was given many opportunities to develop myself as both an academic and a performer."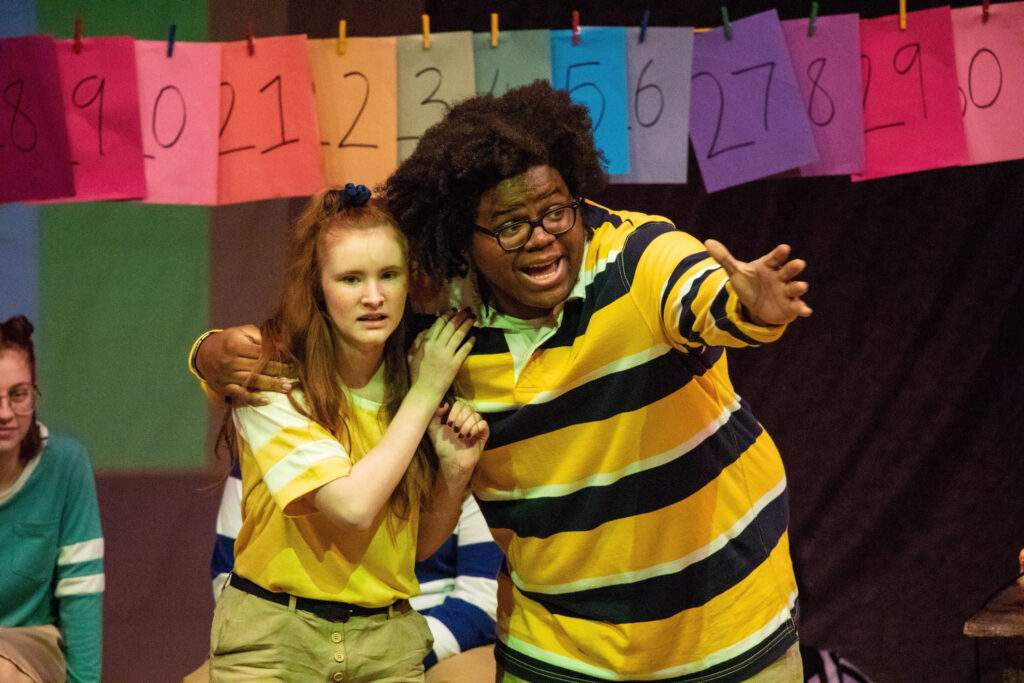 Activities and Clubs
Get involved in clubs and activities that further fuels your passion for theatre.
Pinion Players, the student-run theatre organization, provides students with opportunities to participate in all aspects of theatrical production—from directing and acting to set designing and playwriting. Open to all students. Activities may include children's theatre productions for local elementary schools, madrigal dinners and a student-directed, one-act festival.
The Eta Upsilon cast of Alpha Psi Omega, the National Theatre Honor Society, recognizes students who demonstrate excellence in the theatre program at Bridgewater College.
Previous Performances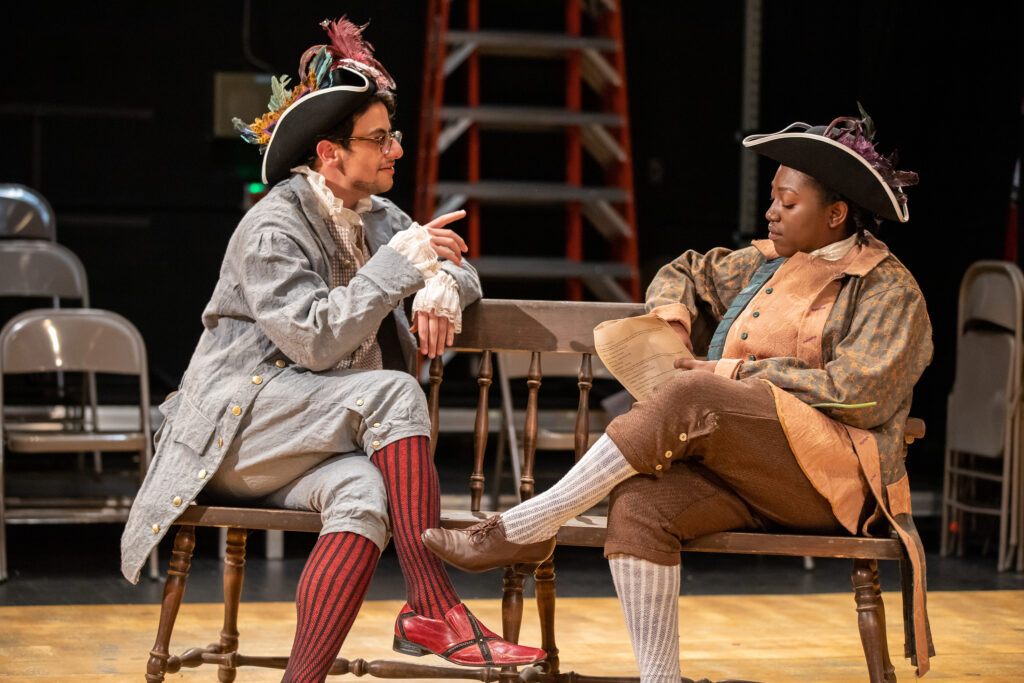 2022-23
A Bold Stroke for a Wife by Susanna Centlivre
Feb. 15-18, 2023
The Moors by Jen Silverman
Nov. 2-5, 2022
Death of a Salesman by Arthur Miller
April 7-9, 2022
Blue Heart by Caryl Churchill
Feb. 16-19, 2022
2021
Today is My Birthday by Susan Soon He Stanton
Oct. 27-30, 2021
2019-20
Too Much Light Makes The Baby Go Blind by The Neo-Futurists
Feb. 20-23, 2020
Rosencrantz and Guildenstern are Dead by Tom Stoppard
Oct. 31 – Nov. 3, 2019
­­­­­­­­­­­­­­­­­­­­­­­­2018-19
Almost, Maine by John Cariani
Feb. 21-24, 2019
Men on Boats by Jaclyn Backhaus
KCACTF Regional Festival Invited Production
Montclair State University; Montclair, NJ
Jan. 17, 2019
Men on Boats by Jaclyn Backhaus
Oct. 25-28, 2018
2017-18
The Children's Hour by Lillian Hellman
Feb. 22-25, 2018
The Love Song of J. Robert Oppenheimer by Carson Kreitzer
Oct. 26-29, 2017
2016-17
Woyzeck by Georg Büchner
Translated by Gregory Mosher
Feb. 23-26, 2017
The Green Bird by Carlo Gozzi
Translated by Albert Bermel and Ted Emery
Oct. 27-30, 2016
2015-16
The Ugly One by Marius Von Mayenburg
Translated by Maja Zade
Feb. 25-28, 2016
The Skin of Our Teeth by Thornton Wilder
Oct. 29 – Nov. 1, 2015
2014-15
I and You by Lauren Gunderson
Feb. 26 – March 1, 2015
Agamemnon by Steven Berkoff
Nov. 6-9, 2014
2013-14
The Complete Works of William Shakespeare [abridged] by Adam Long, Daniel Singer and Jess Winfield
Feb. 27 – March 1, 2014
2012-13
My Name is Rachel Corrie
Taken from the writings of Rachel Corrie
Edited by Alan Rickman and Katherine Viner
Feb. 21-24, 2013
You Lucky Girl! by Edgar Rice Burroughs
East Coast Premiere
Nov. 1-4, 2012
2011-12
Circle Mirror Transformation by Annie Baker
Feb. 23-26, 2012
A Dream Play by August Strindberg
In a New Version by Caryl Churchill
KCACTF Regional Festival Invited Production
Indiana University of Pennsylvania; Indiana, PA
Jan. 13, 2012
A Dream Play by August Strindberg
In a New Version by Caryl Churchill
Nov. 3-6, 2011
2010-11
The Contrast by Royall Tyler
Feb. 24-27, 2011
Mostellaria; or The Haunted House by Plautus
Translated by Erich Segal
Nov. 4-7, 2010
Similar Programs
Consider taking your career to the next level, double majoring or adding a minor.