Teach health and physical education at any grade level
Explore a career that enables you to make a difference every day in children's physical health and well-being. The Health and Physical Education major will give you the qualifications to teach health and physical education at any grade level (PreK-12). To graduate with a health and P.E. degree, you must also fulfill the teacher education program requirements.
What to Expect
Experiences that will help shape the health and well-being of your future students
A significant course load that will prepare you to create a dynamic, safe, and positive learning environment
Courses
All courses are designed to prepare graduates to teach physical education at any grade level (PreK-12) and provide students the understanding of the importance of a healthy and active lifestyle.
Experience-based learning with several student teaching practicums and field experiences
Small and interactive classes with supportive faculty and mentors
Required Courses Meet the Faculty
Professional Student Teaching Semester
Fifteen-week final field experience involving instructional planning, observation and teaching. Students are expected to assume complete responsibility for the classroom during the student teaching experience and engage in all activities related to teaching in the school community.
Careers
Pursue careers in physical education, athletic coaching, athletic training, personal fitness training, kinesiology, and sports management. Their career paths include:
Athletic Director
Kinesiologist
Nutrition Health Educator
Physical Education Teacher
Principal
Sports Manager
Superintendent
Varsity Coach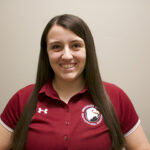 Danielle participated in several research projects, partnering with her professors to investigate topics such as physical educator interaction with technology. She presented her research at education conferences and won the Ruth Abernathy Presidential Scholarship for her work. Danielle is currently attending West Virginia University to attain her master's degree in physical education. "Bridgewater College helped me create connections and fed my passion for lifelong learning."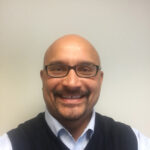 Chris took advantage of several student teaching practicums that helped to grow his passion for special education advocacy. He worked closely with special education students during one of his practicums and knew that he had found his calling. He credits the rigor of BC's curriculum for his success, as well as the support system present at the college. "Bridgewater encouraged me to keep getting better and improve myself in the classroom and on the field."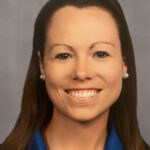 Sarah transferred to Bridgewater in her sophomore year and joined the women's basketball team. Being a student athlete taught her the importance of discipline and hard work. She completed a challenging independent research study during her senior year that gave her the vision and confidence to take her skills to the next professional level. "The physical education program at BC is, in my opinion, the best. I gained the tools and confidence to succeed in the teaching profession and in life."
Clubs
Get involved in clubs that build professional knowledge, communication and leadership skills and help you engage with the BC community. See a few related clubs below or learn more about all the clubs and organizations offered.
Health and Physical Education Club unites students interested in teaching health and physical education and expands their knowledge. Through this organization, members will be able to share teaching strategies and ideas, access professional resources, attend professional conferences, and support peers within the department. The club is open to all students.
This club is open to all Bridgewater College students with an interest in the field of education. Through Educators Rising Collegiate, future educators are able to gain access to an additional level of supports and content to ensure they are ready for the classroom. Throughout the year club members participate in a variety of activities designed to engage them in deeper discussions around hot-button topics in education, spur them to think about actions they can take at the local level, and prepare them for a classroom of their own.
Student Athlete Advisory Committee provides a forum for student-athletes to discuss issues, concerns, and support for BC athletics. Enhances the total student-athlete experience by promoting athletic and academic opportunities, protecting the welfare of student-athletes, and fostering a positive image within the rules and regulations of the ODAC and Division III philosophy.
Questions? Contact Us!
Dr. Amanda Campbell, Professor of Health and Human Sciences
540-515-3788
acampbel@bridgewater.edu
Similar Programs
Consider adding a minor to enhance the value of your degree.