Inspire Community One Classroom at a Time
We guide and support mission-driven secondary educators interested in inspiring students beyond the classroom.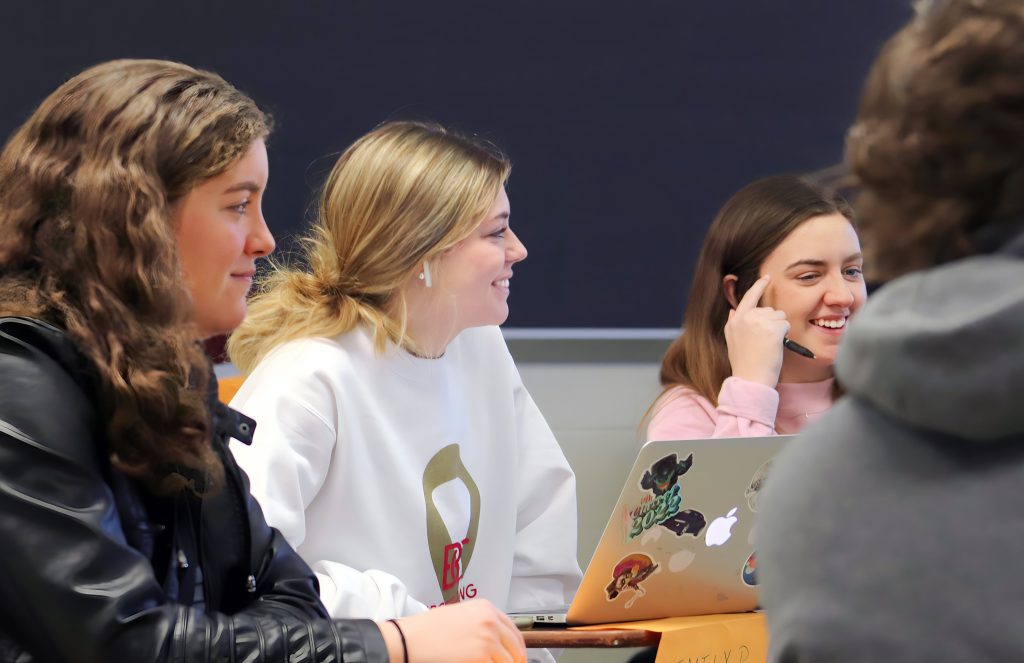 Leaning on an educator can facilitate engaging and thoughtful coordination between student and mentor during the most transformative years of learning. If you have a desire to teach grades 6-12, the Teacher Education Program at Bridgewater College is here to provide a hands-on approach to education. With cross-disciplinary mastery, clinical experiences, and innovation, we transform classrooms into thriving communities.
No workday will ever be the same in a secondary classroom. Earn your stripes as a mentor, advocate, and role model by becoming a secondary educator through the Bridgewater Teacher Education program. We make it simple with our state-approved program for secondary education so that you can be licensed to teach in Virginia, and many other states, through reciprocal certification contracts upon completion of the program.
We share a common goal with parents, educators, and policymakers nationwide 
Connection in the classroom that encourages students to aim for their greatest potentials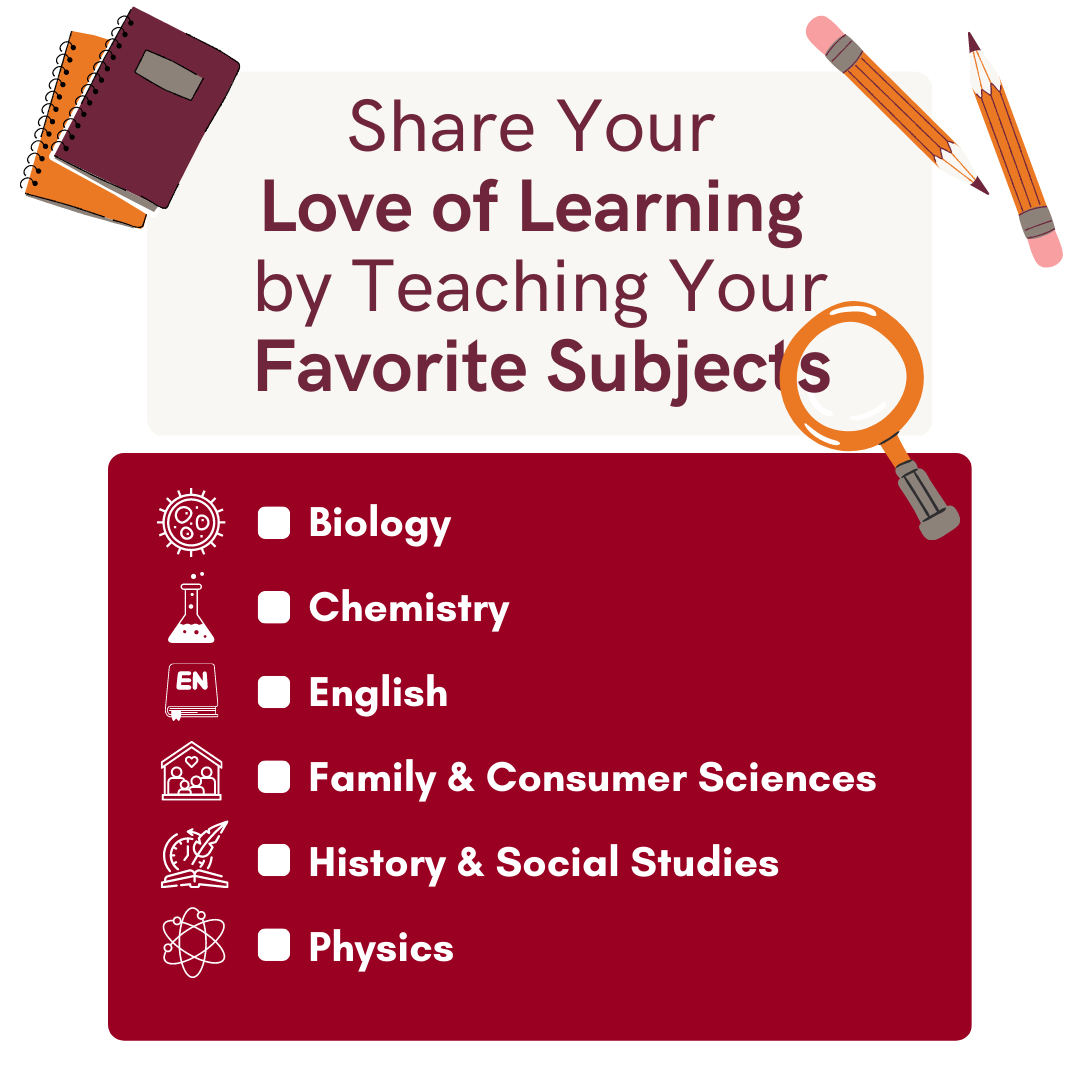 Program Acceptance and Transfer Students
Once you are accepted to the program, you major in your chosen content field, complete the general education requirements and complete the required Teacher Education Program courses.
Candidates may also seek add-on endorsements to their teaching license by taking a Praxis subject area exam.
If you are a transfer candidate, you should meet with a member of the education department as soon as you arrive at Bridgewater to plan your education course sequence.
In addition to completing the core courses of your chosen major, students must also complete the required education courses to obtain licensure certification:
EDUC 140 – Intro to Teaching (3 Credits)
EDUC 200 – Educational Psychology (3 Credits)
EDUC 215 – Diversity in the Classroom (4 Credits)
EDUC 334 – Literacy in the Context Area (3 Credits)
EDUC 372E – Classroom Management, Secondary (4 Credits)
EDUC 380X – Practicum in Current Teaching Techniques (3 Credits)
EDUC 412 – Curriculum and Instruction Second Class Secondary Classroom (4 Credits)
EDUC 452 – Seminar in Educational Practices, Secondary (1 Credit)
EDUC 470 – Professional Student Teaching (13 Credits)
Candidates may also seek add-on endorsements to their teaching license.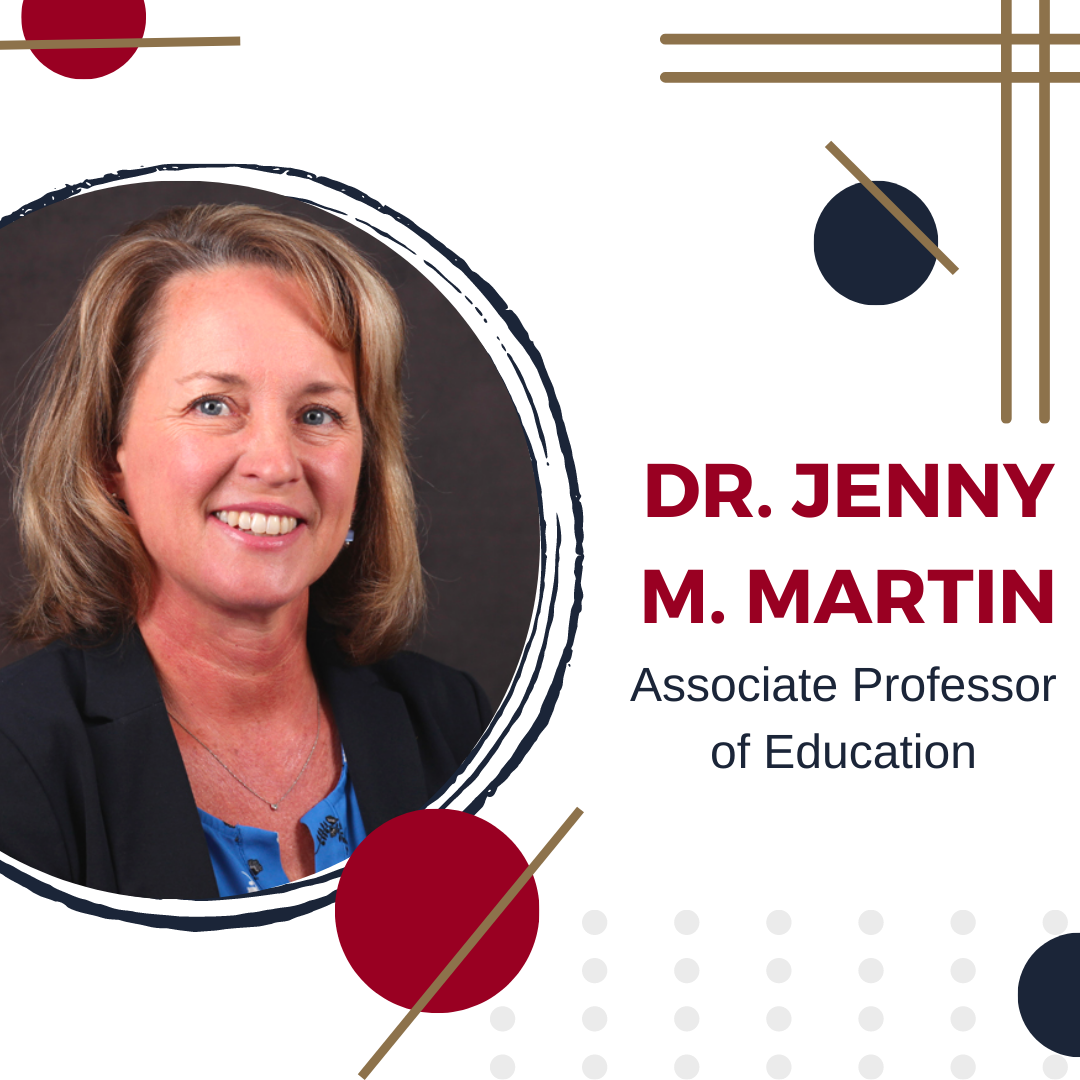 Dr. Martin is a devoted educator who provides students support and insight as an Associate Professor of Education and the Coordinator of Secondary Education at Bridgewater College.
As a licensed English teacher for grades 9-12, and the Teacher Education Program's Admissions and Testing Support Coordinator, Dr. Martin finds joy in getting to know each of her students as she prepares them for testing on their journey to becoming a teacher. She strongly believes that assessments alone should not keep teachers from leading in schools. Rather, it is because, she states, that often the best teachers find that learning and assessment have not come easy for them.
Dr. Martin's research interests include digital internships in teacher education, voice in teaching writing, and new literacies.
When she's not teaching, Dr. Martin enjoys spending time with her husband and three children, swimming, hiking and cycling, reading, and working in her flower beds.
"Teachers have to take good care of themselves so that they can take good care of their students."

– Dr. Martin
Dr. Martin's advice to students interested in becoming a teacher is to understand that teaching means meeting students where they are and educating them to become a better version of themselves.
Students interested in the Teacher Education Program must complete a set of clinical experiences in their licensure and endorsement area.
The observational and participatory clinical experiences you would be expected to complete are:
EDUC 215: Diversity in the Classroom; 10 hours
EDUC 334: Content Area Literacy; 20 hours
EDUC 372: Classroom Management Secondary; 20 hours
EDUC 412: Curriculum and Instruction; 20 hours
EDUC 380X: Practicum in Current Teaching Techniques; over 100 hours
EDUC 470: Student Teaching; 150 hours
All students will have completed more than 150 hours of clinical experience in 6-12 classrooms prior to their semester of student teaching.
Licensure for Secondary Education
VCLA

The Virginia Communication and Literacy Assessment examines the ability of educators in the commonwealth to communicate effectively with parents, other teachers, and professionals in the education community

Praxis Secondary Content Knowledge 

There are many kinds of Praxis Exams which assess the qualifications of educators depending on the subject and grade level they teach
For more information regarding required assessments for VA licensure in Secondary Education, access our Assessments Required page. Our comprehensive list of the exams you will need specifies passing scores, costs, preparation, and all the information you need to learn about becoming a certified educator.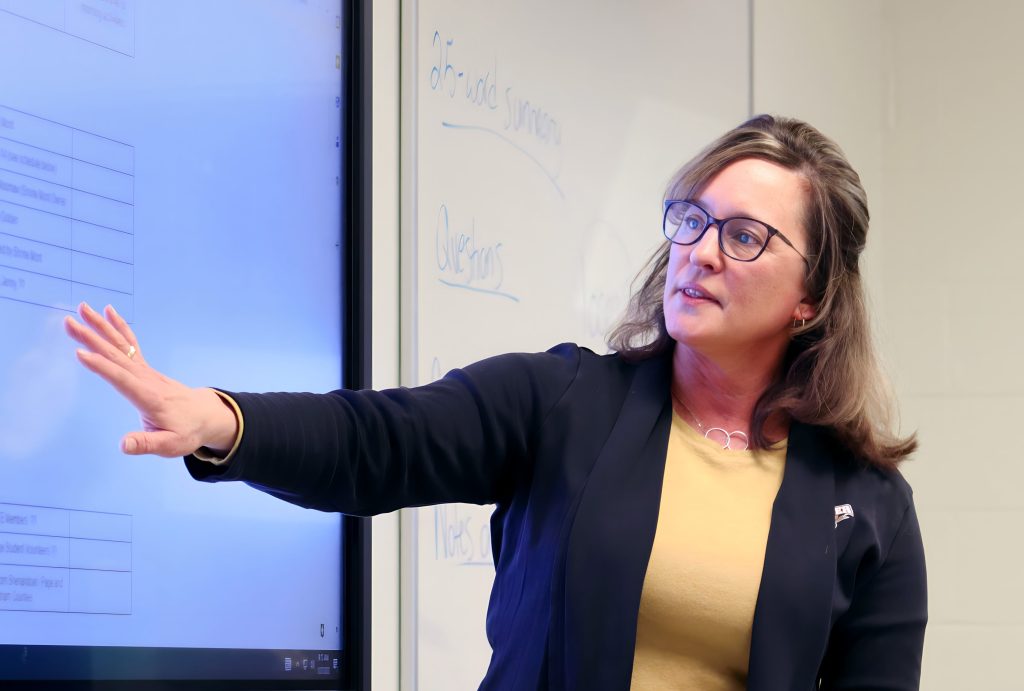 Students of the teacher education program listen intently to Dr. Martin as she administers instruction for a socratic seminar in Educational Psychology.
Frequently Asked Questions
The practicum is a three-week, full-day, placement taken immediately before student teaching. You will be expected to teach in a grade-level range different from your student teaching placement, but within your range of licensure. You will teach a minimum of two lessons, partnering with the coordinating teacher and engaging in reflective seminars. The course number for the education practicum is EDUC 380X. 
A clinical experience is a guided, hands-on, practical activity designed to allow for practicing and demonstrating the application of professional knowledge and theory in field-based settings. These include, but are not limited to, culminating clinical practices such as student-teaching or internships.
Student teaching placement is a semester-long final clinical experience involving instructional planning, observation and teaching. You will be supervised by the coordinating teacher and a college supervisor. During the placement, you are expected to assume complete responsibility for the classroom and to engage in all activities related to teaching in the school community.
Reciprocal certification contracts allow an educator to obtain a teaching license in the state of VA that is transferable among 46 other states. To view more information about how teaching license reciprocity varies by state, click here.
Explore the Teacher Education Program at Bridgewater College