Commitment to equality and inclusive community
Our spiritual DNA is all about open dialogue and finding ways to connect with one another. That's where diversity and inclusion come in. By meeting people from all walks of life, you'll learn about different cultures, hear new perspectives and step outside your comfort zone.
Identity Development and Cultural Appreciation
Bridgewater College is committed to the core value of equality that leads to a connected campus community. We seek to engage the many voices and perspectives that exist within our community through programs and services.
Each member of our community is encouraged to share their perspective appropriately, thereby helping us to build a more inclusive and positive community that values every individual and group. At BC, we foster awareness, respect, understanding and cooperation among everyone.
Students are encouraged to engage with this office within student life to investigate their personal identity and expand current knowledge about other cultures. The Office of Identity Development and Cultural Appreciation is composed of the Center for Diversity Education and Advocacy, Spiritual Life and Personal Growth, as well as Student Retention and Success Services.
Inclusion, Diversity, Equity and Advocacy Center
The IDEA Center creates meaningful opportunities for all BC students, faculty, staff and community. Together, we can share, learn and grow in understanding and appreciation of cultural differences and similarities. We all share in the work of creating and supporting a diverse, equitable and inclusive campus community. The College provides several strategies to promote equity and inclusion throughout campus to encourage a more diverse community.
Community Conversations
Community Connections
BC Dr. Martin Luther King, Jr. Celebration
Social and Educational Cultural Programs
Heritage Month Recognition Programs
Meeting and program space
One-on-one consultation with members of the campus community
Training and development with student organizations and campus departments
Community engagement
National Resources:
Virginia Resources
BIPOC Podcasts
Be Heard Talk: Selena Hill, Stanley Fritz, and Tammie David
Black Girl Podcast: Scottie Beam, Gia Peppers, Sapphira Emmanuelle, Rebecca "Bex" Francois, and Alysha Pamphile
Brown Girls Rising: Audry Bellis
All My Relations: Matika Wilbur and Adrienne Kenne
The Melanated Social Work Podcast: Josh McNeil, Marvin Toliver, Michael Grinnell, and Jesse Wiltey
Between Sessions: Eliza Boqiun and Eboni Harris
QTPOC Podcasts
Hoodrat to Headwrap: A Decolonized Podcast: Ericka Hart and Ebony Donnley
The SafeWordSociety Podcast: Kristen McCallum and Lamika Young
Muxer Podcast: Luz Lucia
Color Me Queer
National Resources
Trans Lifeline: 877-565-8860
The Trevor Project: 866-488-7386
LGBT National Youth Talkline: 1-800-246-7743
Lesbian, Gay, Bisexual, and Transgender National Hotline: 1-888-843-4564
PRIDE Institute (substance-dependency): 888-616-5031
Virginia and Local Resources
LGBTQ+ Podcasts
Making Gay History: Eric Marcus
Queery: Cameron Esposito
Gender Reveal: Tuck Woodstock
LGBTQ&A: Jeffrey Masters
One From The Vaults: Morgan M. Page
Dead For Filth: Michael Varrati
The Read: Crissle West and Kid Fury
Nancy: Tobin Low and Kathy Tu
Queer Coloring Pages
Resources for Navigating Non-affirming Home Environments for Queer Folks
Spiritual Life
Bridgewater College is historically affiliated with the Church of the Brethren, a Christian denomination founded on the core values of equality, community, simplicity, service and peace. Bridgewater honors its heritage while welcoming students of all religious, spiritual, and philosophical perspectives as part of an open, inclusive, and diverse learning community.
The College chaplain oversees the spiritual life program and offers spiritual guidance and support to all members of the campus community. No matter what you believe, you are welcome here.
Student Success Resources
We are here to support student success so that you stay on track towards graduation. The student retention and success services provide support for students who prefer a support network or additional resources to navigate the campus. Our Eagle Success program and student organizations are great strategies for students to be connected on campus.
The Eagle Success program is a student success initiative for new students at the College.  It is a peer mentoring program that supports students who seek advice or information from upper class students who could have similar experiences.  We understand that it can be comfortable to reach out to your peers about personal or student related questions.
Eagle Success is an open opportunity for Bridgewater College students; however, research shows that underrepresented, Pell-eligible and first-generation students experience strong outcomes by participating in peer mentoring programs.
We invite first-year students to participate in Eagle Success so that you develop a stronger connection to campus and feel a sense of belonging.  Upper class students should consider being mentors to help support and guide new students.
Please email the Eagle Success team at ES@bridgewater.edu to learn more about being involved as a mentor or a mentee.
Asian Student Association celebrates the Asian cultures through music, dance, holiday celebrations, and social issues that impact the Asian identity at Bridgewater College and the surrounding community. ASA provides social and service activities for all interested individuals and promotes identity and unity among the Asian students of Bridgewater College.
Black Student Alliance (BSA) is an organization that uplifts and supports Black students here at Bridgewater College. We facilitate connections among Black students as well as promote understanding and awareness of different intersectional identities in the Black community. BSA also educates and encourages our members to be empathetic, mindful, and inclusive individuals in our Bridgewater campus community. We are a group that is open to all students.
BC Allies is the LGBTQ (Lesbian, Gay, Bisexual, Transgender, and Questioning) advocacy group on campus, open to students, faculty and staff. BC Allies works to create greater awareness for the LGBTQ community and increase advocacy for LGBTQ issues. Open to all students.
Latino Student Association is dedicated to creating, fostering, and bringing awareness about the Latino/a community at the college. Open to all students.
The College also has faith-based student organizations that are listed in the spiritual life area.
The Intercultural Advisory Council (IAC) promotes ideas that strongly encourage a welcoming environment. The council is a small group of faculty, staff and administrators who discuss trending issues and campus concerns to provide a foundation for more sensitive and informed interactions and to increase inclusivity across the college.
The College seeks to be a supportive, respectful learning environment and place for all.  As such, we offer numerous gender-neutral, single-occupant restrooms throughout campus.
Cole Hall (2 on lower level)
Daleville Hall (1 on first floor)
Dillon Hall (1 on first floor)
Geisert Hall (1 on first floor, ADA accessible)
Memorial Hall (2 on first floor, ADA accessible)
Nininger Hall (2 on main floor near coaches' offices)
Wampler Towers (1 in common room of each building, ADA accessible)
Wright-Heritage Link (2 in Crimson Café and 2 on top floor, ADA accessible)
Yount Hall (2 on first floor, ADA accessible)
The College does not support harassment or discrimination of any forms. Members and visitors should be aware of our non-discrimination policy.
Meet the Staff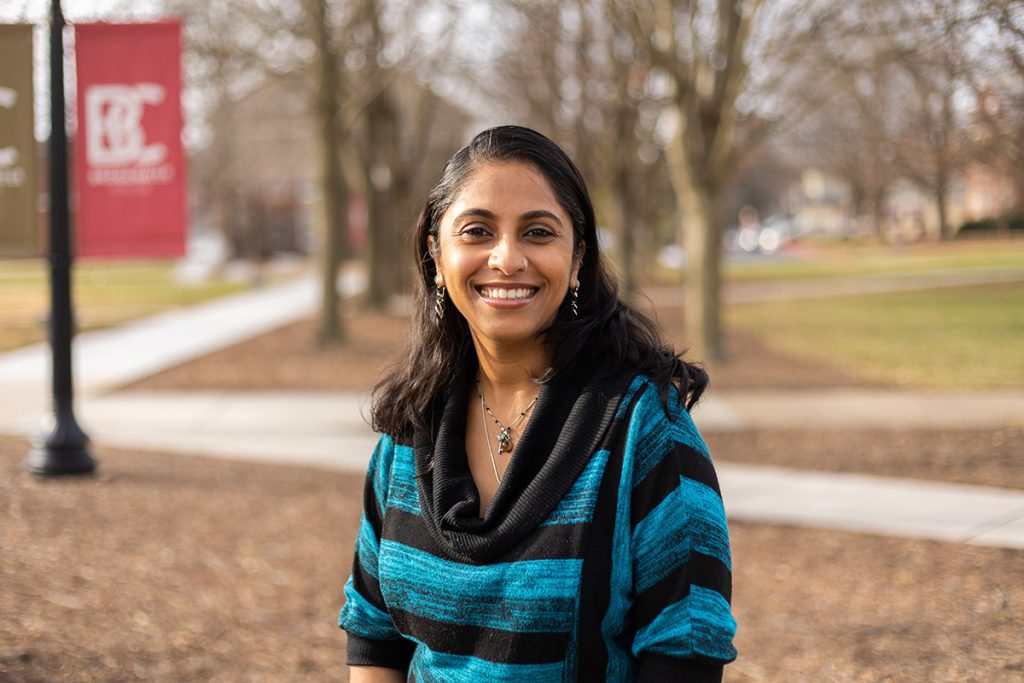 Dr. Gauri A. Pitale
Associate Dean of Students for Diversity, Equity and Inclusion
540-828-8015
gpitale@bridgewater.edu
Gauri is the Associate Dean of Students for Diversity, Equity, and Inclusion. In this role, she is responsible for developing and supporting campus-wide initiatives that provide vision and direction for inclusion initiatives with a particular focus on diversity and equity. She serves as an advocate on campus for the interests of traditionally underrepresented students. Originally from Mumbai, India, Gauri earned her BA in Ancient Indian Culture from St. Xavier's College, Mumbai, India and her MA in Ancient Indian Culture, History, and Archaeology from Deccan College Post Graduate and Research Institute in Pune, India. Gauri moved to the United States of America in 2008 to join Southern Illinois University Carbondale where she completed an MA in Biological Anthropology and a PhD in Medical Anthropology. In her free time, Gauri likes to cook, embroider, take walks, and play games.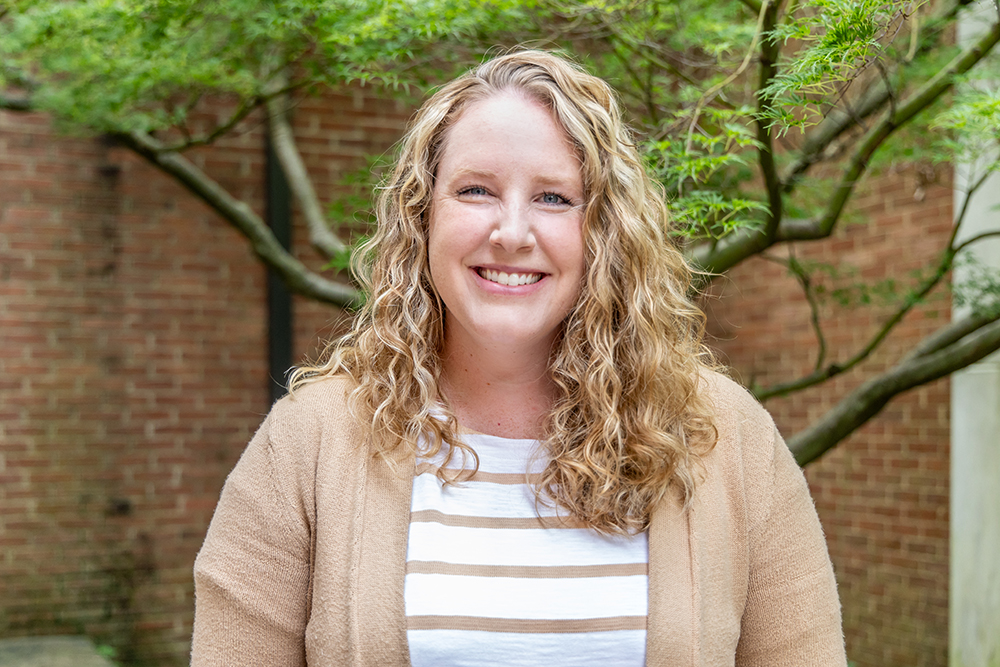 Rev. Erin Burt
College Chaplain
eburt@bridgewater.edu
540-828-5383
Erin Burt serves as the Chaplain at Bridgewater College. She is ordained as a pastor by the Presbyterian Church (USA). Erin is passionate about supporting students and the spiritual needs of communities. Erin received her B.A. in psychology and sociology along with Masters in Business Administration degree from Georgia State University. She went on to receive her M.S. in patient counseling degree from Virginia Commonwealth University and Master of Divinity degree from Union Presbyterian Seminary. In her free time, Erin loves to hike, kayak and hang out with her dogs.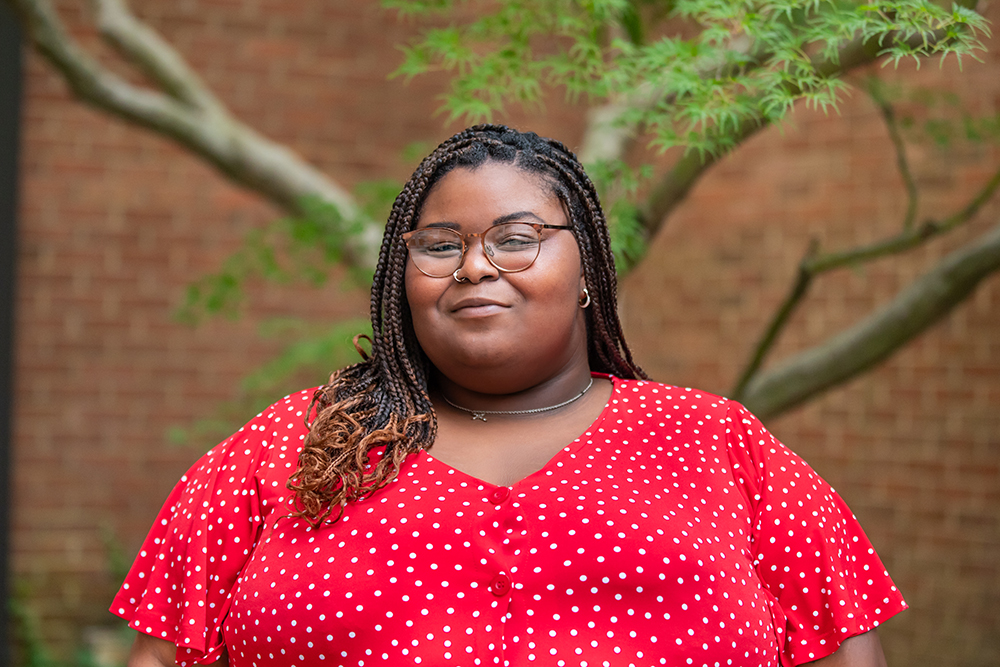 Nina Simone Andrews
Coordinator for Diversity, Education and Advocacy
nandrews2@bridgewater.edu
540-515-3794
Nina Simone Andrews serves as Coordinator of Diversity, Education and Advocacy at Bridgewater College. She graduated from Bridgewater College in April 2023 with a Bachelor of Science in Communication, Technology and Culture. During her undergraduate career, she was a Digital Scholarship Guru, BC Voice Social Media Manager and Senior Class President. As Coordinator of Diversity, Education and Advocacy she works closely along with the Associate Dean for DEI and collaborates with the College Chaplain and Student Engagement team, to support campus initiatives that foster diversity and inclusion. In her free time she loves to sing, read and spend time with her family.