Create Messages that Matter
A degree in Communication, Technology and Culture (CTC) prepares you to work in the expanding technological environments that make up today's communication field. Our graduates are employed in public relations, marketing, social media management, video production, broadcasting, and a variety of other professions that require experts in message design, delivery and analysis. CTC faculty consider it their privilege to develop strong relationships with students as they help them pursue their personal career goals.
What to Expect
Master the skill of customizing messages for specific audiences.
Practice writing, designing, and producing multimedia messages.
Apply research techniques to measure whether messages are successful.
Courses
You'll take courses that teach you to design, produce, and evaluate messages in different environments, using different technologies. The curriculum focuses heavily on writing, research, and professionalism. Your degree will emphasize career development, but the skills you learn as a CTC major will also help you build strong relationships in all aspects of your life. In addition to core courses, you will take courses in message design and analysis.
Required Courses Meet the Faculty
BCVoice
We believe students learn better when they put their learning to use in environments that matter to them. BCVoice, our campus news outlet, allows students to hone their message creation skills while they serve the college community. Students provide the campus with news, reviews, events, opinions and sports coverage in written, visual, podcast and video formats. In addition, students put into practice ethical news reporting, an increasingly important skill in a digital world that challenges the veracity of online storytelling.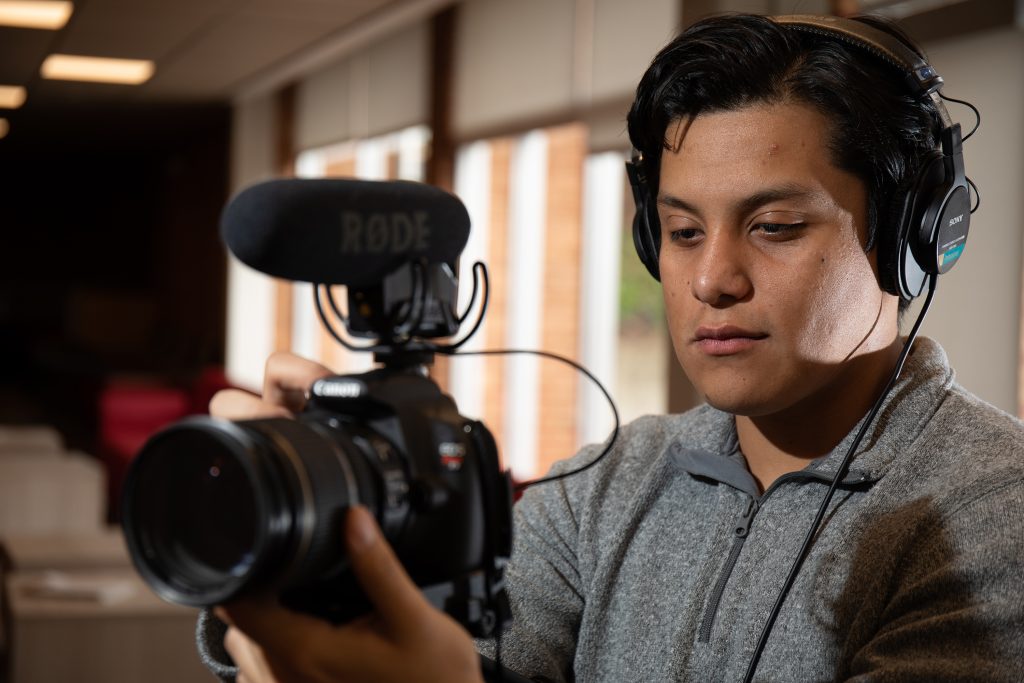 Field Experiences
Making connections and putting your classroom work into practice are key to making sure you are ready for the job market. Students are encouraged to complete a field experience during their junior and/or senior year. During your field experience you will work in a professional environment under the guidance of a person with experience in the field that you choose. There are a number of on and off campus opportunities. Recent off-campus field experiences sites have included: Sports Illustrated, Valley Pike Farm Market, Skyline Literacy, Virginia FC, Bluestone Vineyard. Recent on-campus sites have included: Athletic Media Relations, Admissions Office, Marketing and Communications, and Alumni Relations.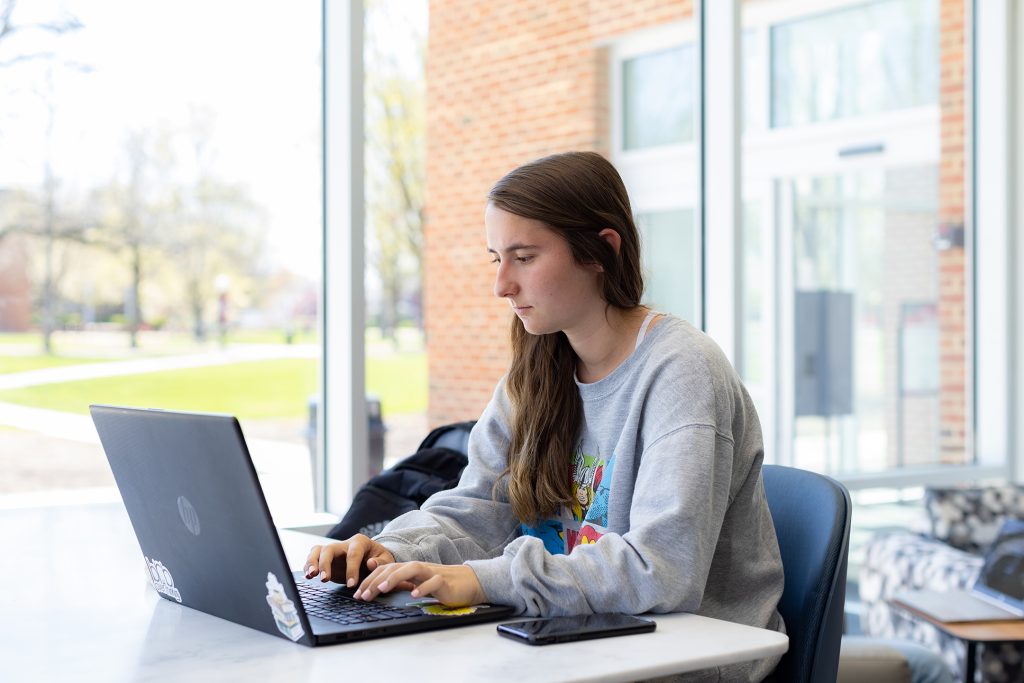 Senior Capstone Course
The senior capstone course helps students to take all of their communication expertise and find effective ways to search for jobs, design resumes and cover letters, and learn effective interviewing skills that will help advance their professional goals. This class also addresses professional communication behavior. Additionally, every CTC major has the opportunity to develop a personalized project in our capstone course that showcases their communication strengths. Recent projects have included sports-related podcast series, social media campaign for the BC women's basketball team, a short dramatic film, and a blog series based on job shadowing experiences.
Master of Arts in Digital Media Strategy
Students can apply for the Master of Arts in Digital Media Strategy program at the end of their junior year. This innovative interdisciplinary program allows students to earn a bachelors and masters degree in just five years. CTC majors are particularly well-prepared for this program that focuses on advanced message design, production, and analysis as well as project management and consulting strategies.
Careers
Pursue careers in advertising, broadcasting, public relations, event planning, higher education, marketing, sales and customer service. Our alumni have landed in places such as Carnival Cruise Line Entertainment, Klett Consulting Group, University of Virginia, James Madison University Alumni Association, HOVA Flight Services and Japan Tobacco International among others. Their career paths include:
Digital Marketing Specialist
Territory Sales Manager
Program Manager
Web Designer/IT Content Creator
Communications Coordinator
Vice President of Marketing
Digital Marketing Analyst
Communication Director
Marketing Specialist
Photojournalist
Copy Writer
Marketing Consultant
Editor
Campaign Director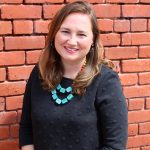 Megan Huffman was Student Body President and is the permanent President of the Class of 2003. She interned with the college's Marketing and Communications Office and at WHSV TV 3 where she engaged in Creative Services. She travelled abroad to Australia as well as participated in trips to NYC and LA to experience the television industry first-hand. Megan earned a Master of Science in Public Relations concentrating in the International Nonprofit Sector from Boston University. She completed a graduate program in Mass Communications in London and interned with Special Olympics Great Britain Public Relations. Megan has had many leadership positions in the non-profit sector and is currently Executive Director for SHARE Greater Lynchburg. "The liberal arts curriculum provides a vast landscape of learning. I took full advantage of the diversity of leadership, nontraditional trips, and unique academic opportunities. I found my voice at Bridgewater, and it has led to leadership roles in my career in the non-profit boardroom and in entrepreneurship and social justice advocacy. My pursuit of justice and advocacy for the marginalized is rooted in my faith which was affirmed at Bridgewater, and has led me on a lifelong journey of truly seeking purpose and impact in all that I do…"I'll forever be indebted to such an impactful place on my journey, and I want to keep connecting with students and continue serving as a proud alumna."
Jennifer Midgette played field hockey and lacrosse throughout her BC experience. She took an Interterm trip to Los Angeles where she experienced the media industry up close. She earned a second bachelor's degree in Television and Film from Full Sail University and started her career working for NBC as a digitizer, transferring tape to digital records. At NBC for ten years, she is now a Technical Media Manager and one of thirteen people in this position on call 24/7. She is the first contact for technical issues and solves software and server issues as well as assisting editors in post-production. Jennifer's advice is to start early in the student's college career to find connections, internships, and potential job opportunities for the future. "It is never too soon to start looking for a job so start making connections into the working world."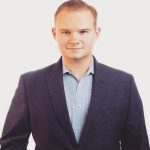 After receiving his undergraduate degree, Jacob Neff returned as one of the first graduate-level students in the Master of Arts in Digital Media Strategy. Along with the traditional skills one learns in college, Jacob learned to provide and receive constructive criticism, to have an eye for graphic design and confidently employ his conflict resolution abilities. Currently, Jacob creates digital and social media content for organizations like the American Conservation Coalition, James Madison University Alumni Association and Virginia Eagle Distributing. In August of 2020, Neff and a business partner cofounded Bullhorn Digital Strategy with the goal of helping small businesses cut through the digital noise and reach their audiences. "Some of the friendships I value most today were formed in those classes as we groaned about meeting speech
requirements in Introduction to Public Speaking or stressed over Dr. Clark's essay exams."
Questions? Contact Us!
Dr. Melanie K. Laliker, Department Chair
540-828-5473
mlaliker@bridgewater.edu