Renowned Speakers Take the Stage
The first female Secretary of State. Pulitzer Prize Winners. Powerful activists. Best-selling authors. Renowned musicians. You'll see them all at Bridgewater.
Endowed Lecture Series
2023-2024
We've had many amazing speakers and artists take the stage at Bridgewater College.
Award-winning author James McBride spoke about his latest novel Deacon King Kong, which tells the story of a 1969 shooting in Brooklyn and the strange intersections of the lives of the characters involved in the incident. Told with insight and wit, Deacon King Kong demonstrated that love and faith live in all of us.
The Rev. Dr. William Barber II delivered the keynote address, "We Are Called to Be a Movement," as part of BC's annual celebration of the life and legacy of Martin Luther King Jr. In 2018, Barber helped relaunch the Poor People's Campaign, which was begun by Martin Luther King Jr. and others in 1968.
A cultural critic, celebrated sociologist and award-winning writer, Dr. Tressie McMillan Cottom spoke on "The Crisis of Faith in Higher Education." In her 2018 book Lower Ed: The Troubling Rise of For-Profit Colleges in the New Economy and in subsequent essays, Cottom examines the impact of higher ed on society and the way it intersects with the economy, the labor market and the collective ideal of the American Dream.
Jeff Corwin, Emmy-winning TV host, conservationist and wildlife biologist, shared his passion for environmental conservation in a talk that inspired audiences to become more aware of the threats to wildlife and the environment.
Dr. Madeleine Albright, a professor, author, diplomat and businesswoman who served as the first female U.S. Secretary of State (1997-2001), shared a conversation with BC President David W. Bushman on the Cole Hall stage.
Monica Lewinsky, social activist in the battle against online harassment, advocated for a safer social media environment. As a public speaker, writer and contributor to Vanity Fair, she addressed such topics as survival, resilience, digital reputation and equality.
You won't believe who you get to see. Right here. At BC.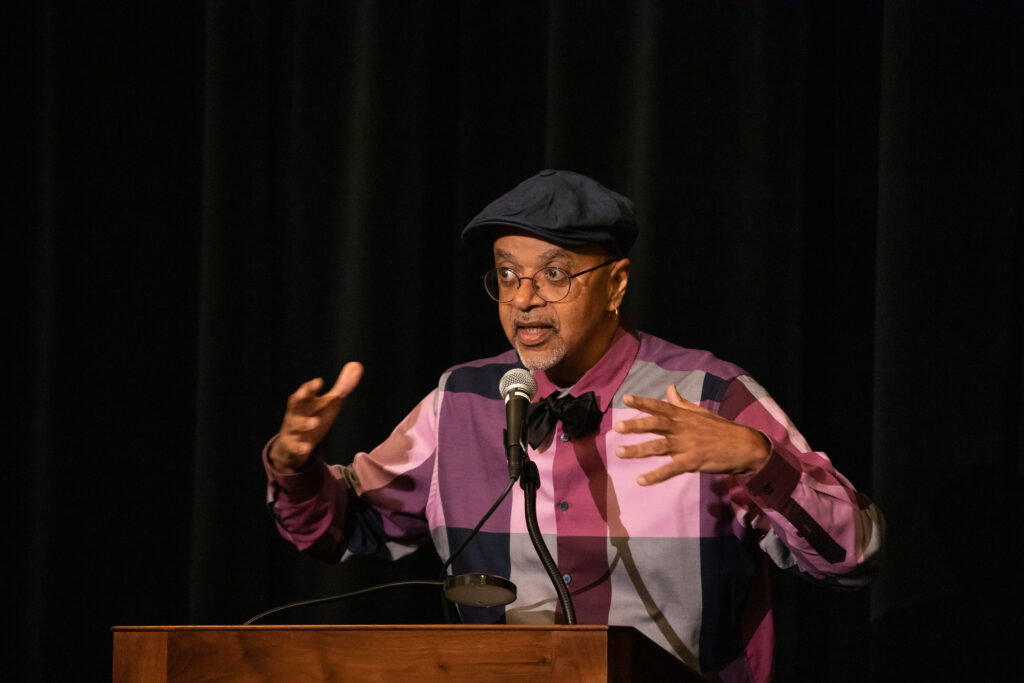 Questions? Contact us!
CONTACT:
Dr. Kenneth Overway
Director of Endowed Lectures
540-828-5727 | koverway@bridgewater.edu