Make yourself heard
At BC, all students take COMM-100 in their first year. Find out how it can transform your communication style.
Communication is key in all areas of your life, from school to the workplace and interactions among family and friends. But being an effective communicator means more than just sharing your opinion. It requires knowing your audience, clearly articulating your message and adapting it to different situations, and listening to—and responding appropriately to—others.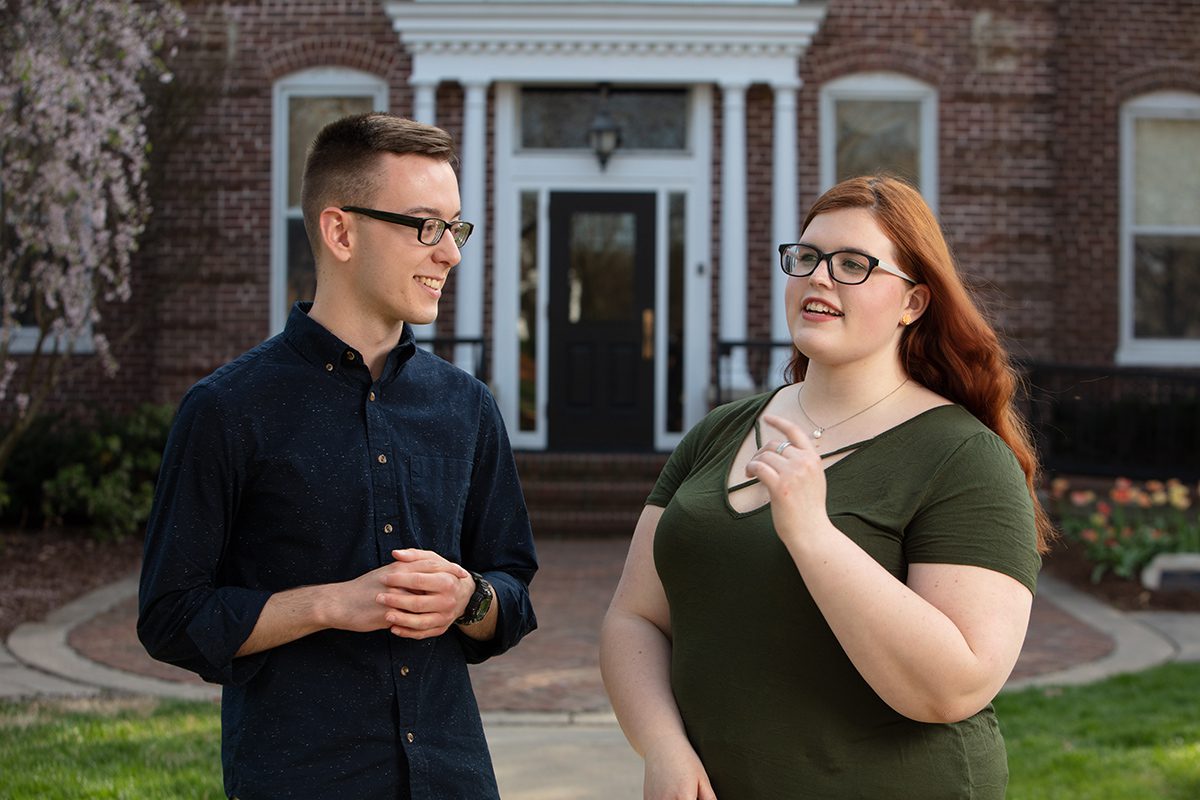 Our Oral Communication (COMM-100) class is required of all students as part of the general education curriculum because it prepares you for success in your college courses as well as your future career. This class breaks down the public speaking wall and shows you how important developing this lifelong skill is. Students who were apprehensive about speaking in front of others develop greater confidence because of the concrete skills they have learned and practiced. Shy students have transformed into strong leaders who take prospective students on tours of campus. Students who were previously hesitant to raise their hand in class now enjoy participating in thought-provoking discussions in which students talk with—not at—one another. Preparing a presentation for an internship or at your first job becomes that much easier with the skills learned in this class.
Success at Bridgewater means students feel courageous and purposeful about their next steps. This class empowers you to feel confident in your communication and connection with others along your journey, both on campus and beyond. To be prepared to bring forth your ideas in a big way.
Persuade
Like all students at Bridgewater, Eli and Stephanie took our Oral Communication course. You should hear them now.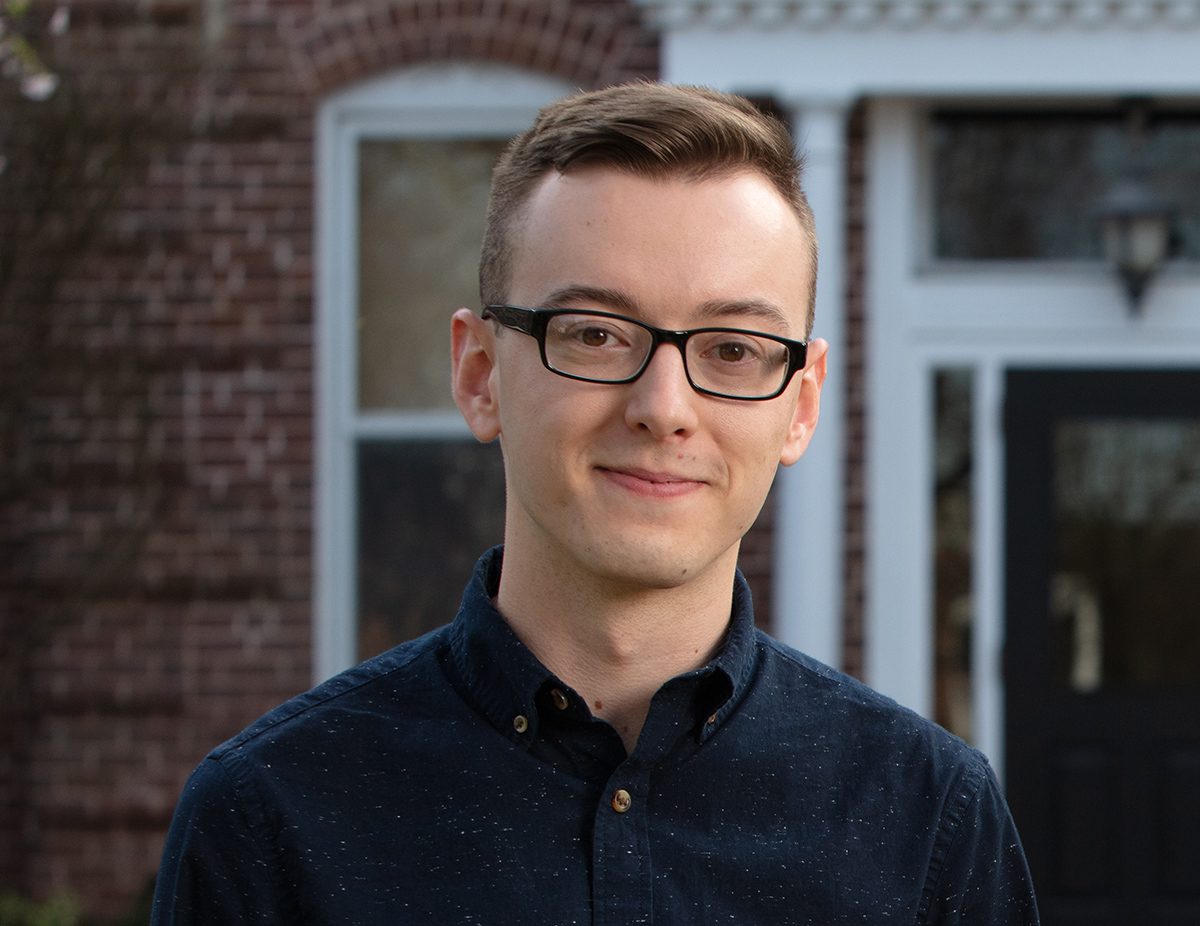 A major discovery
Eli was your classic undecided major when he started at Bridgewater. But after taking the Oral Communication class, he discovered he had a knack for public speaking. Now, he's on the debate team and majoring in communication.
Goodbye, shy… hello, world
Before coming to Bridgewater and taking Oral Communication, Stephanie says she wasn't exactly known for speaking up. Even as a teenager, she'd ask her mother to order food for her in a restaurant. Today, she's a respected leader on campus and an admissions tour guide — and an example of how one class can change your life.
What you'll learn
You'll gain experience in formal and informal speaking, from elevator pitches to persuasive and motivational speeches on topics that inspire you.
You'll learn how to find, select and use visual aids to support your points and speak effectively using computer programs such as PowerPoint.
You'll learn how to establish credibility in your speech using examples, statistics, quotations, images and explanations to support your argument.
You'll learn how to articulate your main point clearly and memorably and why that matters.
Taking your education one step further
At Bridgewater, learning means more than just mastering the material in a classroom setting. It's about using your knowledge and skills to connect and engage with the world around you. Our Academic Citizenship Program encourages students to participate in conversations about a wide variety of issues in order to learn to interact with respect, examine various perspectives, practice critical reasoning and articulate your unique perspective.
One way BC supports these conversations is with the annual Big Question Public Speaking Competition. The speech competition gives students an opportunity to critically examine an issue or problem and then develop an ethical oral argument in support of a solution to that problem. You'll see firsthand how powerful and effective being a strong oral communicator can be, and you'll be able to utilize the skills learned during your first year on campus to share your viewpoint with others.